This post contains a list of baby travel essentials to make your travel more enjoyable.
Baby Travel Essentials
1. Lightweight stroller – a compact and easily maneuverable baby carriage suitable for short walks or travels.
2. Baby carrier – a type of transport device worn by parents to carry their babies hands-free while out and about or doing chores.
3. Car seat – a device that helps secure a baby in the car while traveling, providing safety in case of car accidents.
4. Portable crib or travel cot – a foldable and compact bed that can be used by a baby during travel or trips.
5. Stroller rain cover – is a protective cover that helps keep the baby and stroller dry during rainy weather conditions.
6. Diaper bag – a specially designed bag used to carry baby essentials such as diapers, wipes, bottles, and changing pads.
7. Changing pad – a portable and waterproof pad used to change the baby's diaper when traveling or away from home.
Related: Baby Items A-Z (+PDF Download)
8. Diapers – a crucial item needed when traveling with a baby for hygiene purposes. (pack enough for the duration of the trip)
9. Wipes – a convenient way to clean up a baby's messes when traveling.
10. Diaper cream – a soothing ointment used to prevent diaper rash.
11. Bottle warmer – an electric device that heats up bottles and makes it easier for babies to drink their milk or formula when traveling.
12. Breast pump – a device used to express milk from the breasts, allowing nursing mothers to store milk for later use or to feed the baby while traveling.
13. Bottles – essential for feeding the baby when traveling, particularly if using formula.
14. Formula or breast milk – the baby's source of nourishment when traveling.
15. Pacifiers – help soothe and calm babies when traveling.
16. Baby food and feeding utensils – necessary items when traveling with a baby who is on solid foods.
17. Sippy cups – for babies transitioning from bottles to cups.
18. Snacks – keep babies fed and happy when traveling.
19. Portable high chair – a foldable chair that allows the baby to sit at the table with the parents during mealtime while traveling.
20. Bibs – help protect the baby's clothes from spills during feeding times.
21. Burp cloths – help clean up after feeding the baby when traveling.
22. Swaddle blankets – used to wrap and calm babies when they need to sleep or relax.
Related: Best 10 Baby-Led Weaning Books
23. Sleepsack – a wearable blanket designed for babies to keep them warm and safe during sleep.
24. Infant tub (portable) – a small bathtub designed specifically for infants that can be easily transported and used in a variety of settings.
25. Bath toys – toys that are designed for use in the bathtub, typically made of waterproof materials and often feature bright colors, textures or water squirting ability.
26. Baby shampoo and soap – products designed specifically for babies that are gentle and safe to use on their delicate skin and hair.
27. Baby lotion – a moisturizing lotion specially formulated to protect and soothe a baby's delicate skin.
28. Baby powder – a talcum-based powder used to reduce friction and absorb moisture on a baby's skin.
29. Nail clippers – small scissors or clippers designed for trimming a baby's delicate nails.
30. Digital thermometer – an electronic device used to measure a baby's temperature.
31. Infant pain reliever – over-the-counter medications designed specifically for infants to help relieve pain and fever.
32. Sunscreen – a lotion or spray designed to shield a baby's skin from harmful UV rays.
Related: How To Sleep Train For Naps?
33. Bug spray – a formula that helps protect against bug bites and stings while outdoors.
34. Infant carrier cover – a cover designed to protect a baby from the elements when using a baby carrier.
35. Nursing cover – a cover designed to provide privacy while breastfeeding in public.
36. Baby monitor – a device that allows parents to listen in on their baby's room, typically includes audio and/or video feed.
37. Sound machine – a device that plays calming sounds to help babies fall asleep and stay asleep.
38. Travel humidifier – a portable device that adds moisture to the air, which can help babies breathe better in dry environments.
39. Portable fan – a small fan that can be easily transported and used to create airflow and cool down a baby's room.
40. Baby-safe laundry detergent – detergent that is free of harmful chemicals and safe to use on a baby's clothing and linens.
41. Babyproofing essentials for hotel rooms – items such as outlet covers, cabinet locks, door knob covers, and corner protectors designed to make hotel rooms safer for babies and toddlers.
Related: When Do Babies Go From 2 Naps To 1
42. Outlet covers – small caps that fit into electrical outlets to prevent babies from sticking their fingers or objects inside.
43. Cabinet locks – devices that prevent babies from opening cabinets and accessing potentially dangerous items.
4. Door knob covers – small plastic or rubber covers that slip over the door knobs in a house to keep children from opening them and entering rooms that may be dangerous.
45. Corner protectors – soft, cushioned bumpers that are placed on the corners of tables, cabinets, and other furniture to prevent babies and toddlers from getting hurt if they accidentally bump into them.
46. Baby gate – a physical barrier that can be used to block off areas where a baby or toddler should not go, such as stairs or rooms with hazardous materials.
47. Night light – a small lamp that provides a low-level of light at night to help babies and toddlers feel more secure and to make it easier for parents to check on them without disturbing their sleep.
48. First aid kit – this contains essential items for treating minor injuries and illnesses such as bandages, antiseptic wipes, tweezers, thermometer, and pain relief medication.
49. Disposable diaper sacks – small plastic bags that are used to dispose of dirty diapers while on-the-go.
50. Hand sanitizer – a substance used to kill germs and bacteria on hands without the need for water and soap.
Related: Minimalist Baby Essentials
51. Toys – items such as rattles, stuffed animals, blocks, and musical toys.
52. Books – printed material for children containing stories, pictures, and educational content.
53. Activity mat – a soft mat with various interactive toys attached to it, designed to stimulate a baby's senses and encourage movement.
54. Teething toys – soft, chewable toys designed to soothe a baby's gum during teething.
Beach Essentials For Baby
55. Baby sunglasses – sunglasses designed specifically for babies and infants to protect their eyes from the sun.
56. Sun hat – a hat designed to protect a baby's head and face from the sun.
57. Swim diapers – disposable or reusable diapers designed to be worn while swimming, enabling babies to stay comfortable while also preventing leaks in the pool.
58. Water shoes – specialized shoes designed for babies and toddlers to wear while playing in water, helping to prevent slipping and providing extra protection for their feet.
59. Life jacket – a buoyancy aid designed to help keep a baby or toddler safe while they are in or around the water.
60. Infant float – a flotation device designed specifically for infants to help them stay afloat while swimming.
61. Beach tent or canopy – a portable shelter that can be used to provide shade and protection from the sun for babies and toddlers while at the beach.
Related: Best 10 Newborn Care Books
62. Cool mist humidifier – a device that adds moisture to the air in a room to help relieve congestion and dryness.
63. Nasal aspirator – a small suction tool used to remove mucus from a baby's nose.
64. Infant car seat head support – a cushion or pillow designed to support a baby's head and neck while in a car seat.
65. Car mirror – a mirror installed in the backseat of a car to allow the driver to see their child who is seated in a rear-facing car seat.
66. Inflatable travel pillow – a small, compact pillow that can be inflated for use during travel.
67. Travel booster seat – a portable, lightweight booster seat that can be easily moved from one car to another.
68. Wet bags – waterproof bags used for storing wet or soiled clothing or diapers while on-the-go.
Related: Newborn Doesn't Like Swaddle? Here's What to Do Instead
Tips For Packing Baby Travel Essentials
Traveling with a baby requires extra planning and preparation.
1. Make a list: To ensure that you don't forget anything, make a list of all the essentials that your baby might need during the trip.
2. Pack extra diapers and wipes: Always pack a few extra diapers and wipes. You never know how many you may need during the journey.
3. Pack extra clothes: Babies tend to soil their clothes quite often, so it's always better to pack a few extra changes of clothes.
4. Research the location: Before you travel, research the area you will be visiting. Know the closest hospital or clinic, and familiarize yourself with emergency contact information.
5. Bring a first-aid kit: Bring a first-aid kit that includes items like band-aids, thermometer, nasal aspirator, and infant pain relief medication.
6. Book accommodations that are baby-friendly: Look for accommodations that offer amenities like cribs, baby gates, and high chairs. It's important to choose a place that is safe and comfortable for your baby.
7. Bring comfort items: Bring familiar items such as blankets and toys to help your baby feel more comfortable and secure while traveling.
By planning ahead, you can help ensure that you and your baby stay safe and comfortable during your travels.
Related: Top 7 Alternatives To Swaddling to Soothe Your Baby
Baby Travel Essentials PDF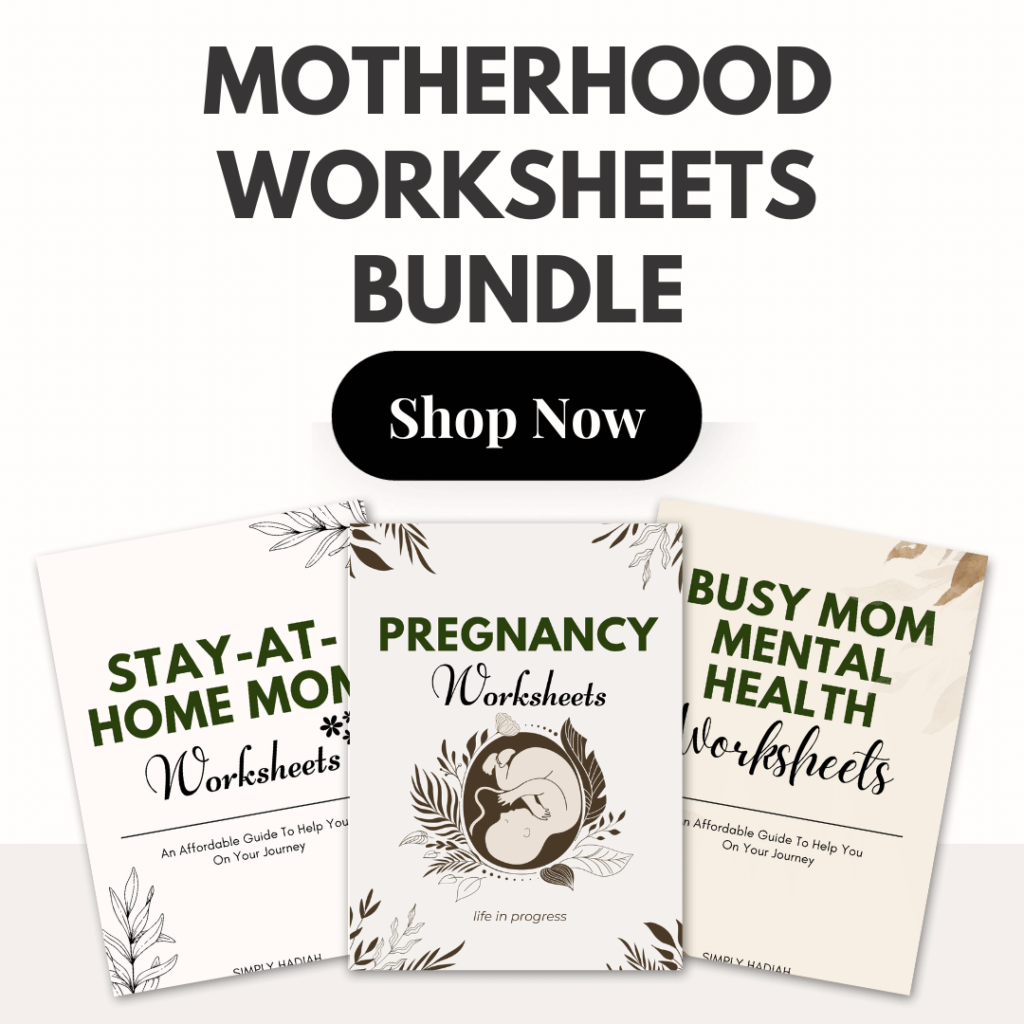 ---
---