The following are some of the best books for new moms.
Disclosure: Some of the links below are affiliate links. This means that, at zero cost to you, I will earn an affiliate commission if you click through the link and finalize a purchase.
Best Books For New Moms
By S. M. Gross
The Simplest Baby Book in the World is an easy-to-use and comprehensive guide for new parents who want to raise a healthy and happy baby.
Written by S. M. Gross, this book offers practical advice on everything from feeding and sleeping to play time and development.
With colorful illustrations, this grab-and-do guide makes it simple for busy parents to find the information they need quickly. Each chapter covers a different topic, such as breastfeeding, diapering, and introducing solid foods.
Gross also includes tips on how to create a safe environment for your baby, as well as advice on managing common health issues like colic and teething.
Related: Best 70 Pregnancy Hacks (+Products Recommendation)
By Heidi Murkoff
What to Expect the First Year is a comprehensive guidebook for new parents as they navigate the first 12 months of their baby's life.
Written by bestselling author Heidi Murk off, this book offers practical advice, expert insight and reassurance on everything from feeding and sleeping to developmental milestones and health concerns.
With its easy-to-read format and reassuring tone, What to Expect the First Year has become a go-to resource for millions of parents worldwide.
This illustrated paperback edition includes updated information on topics such as breastfeeding, car seat safety, sleep training, and more.
Related: Best 7 Pregnancy Self Care Products
By Dr. Walter Cook M.D., Dr. Kelsey Klaas M.D.
The Mayo Clinic Guide to Your Baby's First Years, 2nd Edition is an essential guide for new parents that covers all aspects of a baby's development from birth to age three.
Written by Dr. Walter Cook M.D. and Dr. Kelsey Klaas M.D., this revised and updated edition includes expert advice on topics such as feeding, sleep, growth and development, medical concerns, and much more.
This comprehensive book also includes helpful charts, illustrations, and photographs to assist parents in understanding their baby's needs and milestones.
Related: Top 11 Tips On How To Deal With Morning Sickness At Work
By Heidi St. John
Bible Promises for Moms is a source of comfort and inspiration for all Christian mothers. This paperback book, authored by Heidi St. John, contains inspirational verses of hope and encouragement that are specifically tailored to meet the needs of Christian mothers.
This book is a collection of Bible quotes that are chosen to help mothers reflect on the many promises of God, such as His love, forgiveness, grace, and strength. Through these verses, moms are reminded that they are not alone in their struggles and challenges.
The book is designed for easy reading and is perfect for daily devotions or as a gift for a special mom in your life.
Related: How To Combine Breastfeeding And Pumping?
By Shonda Moralis MSW LCSW
"Breathe, Mama, Breathe:5-Minute Mindfulness for Busy Moms," is a practical and accessible guide to mindfulness for busy moms.
Written by Sh onda Mor alis, a licensed clinical social worker and experienced mindfulness instructor, this book offers a unique approach to mindfulness that can be easily incorporated into a busy mom's daily routine.
Through a series of 5-minute mindfulness exercises, moms can learn how to calm their minds, reduce stress, and cultivate greater joy and happiness in their lives.
With helpful tips and insights on how to integrate mindfulness into daily life," Breathe, Mama, Breathe" is the perfect guide for any busy mom looking to find balance and peace amidst the chaos of everyday life.
Related: How To Increase Milk Supply During Period?
By Penny Simkin, Janet Whalley RN, Ann Keppler RN, Janelle Durham, April Bolding
Pregnancy, Childbirth, and the Newborn: The Complete Guide is an extensively illustrated guidebook that covers everything new parents need to know about pregnancy and childbirth.
Written by a team of experienced childbirth experts, the book addresses common concerns, offers practical tips, and provides evidence-based information on all aspects of pregnancy, childbirth, and early parenthood.
From preconception planning and prenatal care to labor and delivery, breastfeeding, and newborn care, this comprehensive guide will help expecting parents prepare for the exciting journey ahead with confidence and peace of mind.
The book also includes engaging personal stories and anecdotes from parents and caregivers, making it an enjoyable and informative read for anyone interested in the miracle of childbirth.
Related: Best +75 Pregnancy After Loss Affirmations
By Questions About Me
"Tell Me Your Life Story, Mom" is a guided journal and memory keepsake book designed for mothers to share their lifestory with their children.
The book contains prompts to help mothers reflect on and document their memories, experiences, and life lessons. With gentle encouragement and space to write, mothers can share their stories with their children in a way that is meaningful and personal.
This paperback book is an excellent tool for creating a lasting legacy and passing down family history from one generation to the next. It offers a beautiful way for mothers to connect with their children and ensures that their stories and wisdom will be treasured for years to come.
Related: Best Pregnancy Resources (Information, Apps, Books, Podcasts)
By Hunter Clarke-Fields MSAE
Raising Good Humans is a comprehensive guide on how to break the cycle of reactive parenting and develop mindful parenting skills to raise kind, confident children.
In her book, Hunter Clarke-Fields MSAE draws on her experience as a mindfulness meditation teacher and parenting coach to offer practical strategies for managing stress, communicating effectively, setting healthy boundaries, and fostering emotional intelligence in children.
The book emphasizes the importance of self-awareness and self-care for parents, and provides step-by-step guidance on how to apply mindfulness to daily parenting challenges. Through personal anecdotes, scientific research, and easy-to-follow exercises,
Raising Good Humans offers a compassionate and accessible approach to parenting that promotes positive family dynamics and encourages children to develop into their best selves.
Related: Breastfeeding Resources (Information, Apps, Books, Podcasts)
By Corinne Crossley
" Self-Care for New Moms: Thriving Through Your Postpartum Year" is a comprehensive guide designed to help new mothers navigate the often overwhelming and exhausting postpartum period.
Written by Corinne Crossley, a mother of two and certified health coach, this book offers practical and effective self-care strategies that will help new moms prioritize themselves and their wellbeing during this transformative time.
Drawing on her own experiences as well as insights from other mothers, Corinne provides advice on everything from creating a support network to managing stress, sleep, and nutrition.
"Self-Care for New Moms" features easy-to-follow tips, checklists, and exercises that will empower new moms to take charge of their own postpartum journey.
Related: Fertility Resources (Support Groups, Apps, Books, Podcasts)
By Rachael Hunt Elmore MA LCMHC-S NCC
"A Mom Is Born" is an essential guide for new mothers seeking biblical wisdom and practical advice for taking care of themselves and their babies. Written by experienced counselor Rachael Hunt Elmore, this book offers a holistic approach to motherhood that addresses the physical, emotional, and spiritual needs of both mother and child.
Drawing on her own experience as a mother and her expertise as a licensed counselor, Elmore offers guidance on everything from self-care and breastfeeding to managing stress and developing a strong bond with your baby.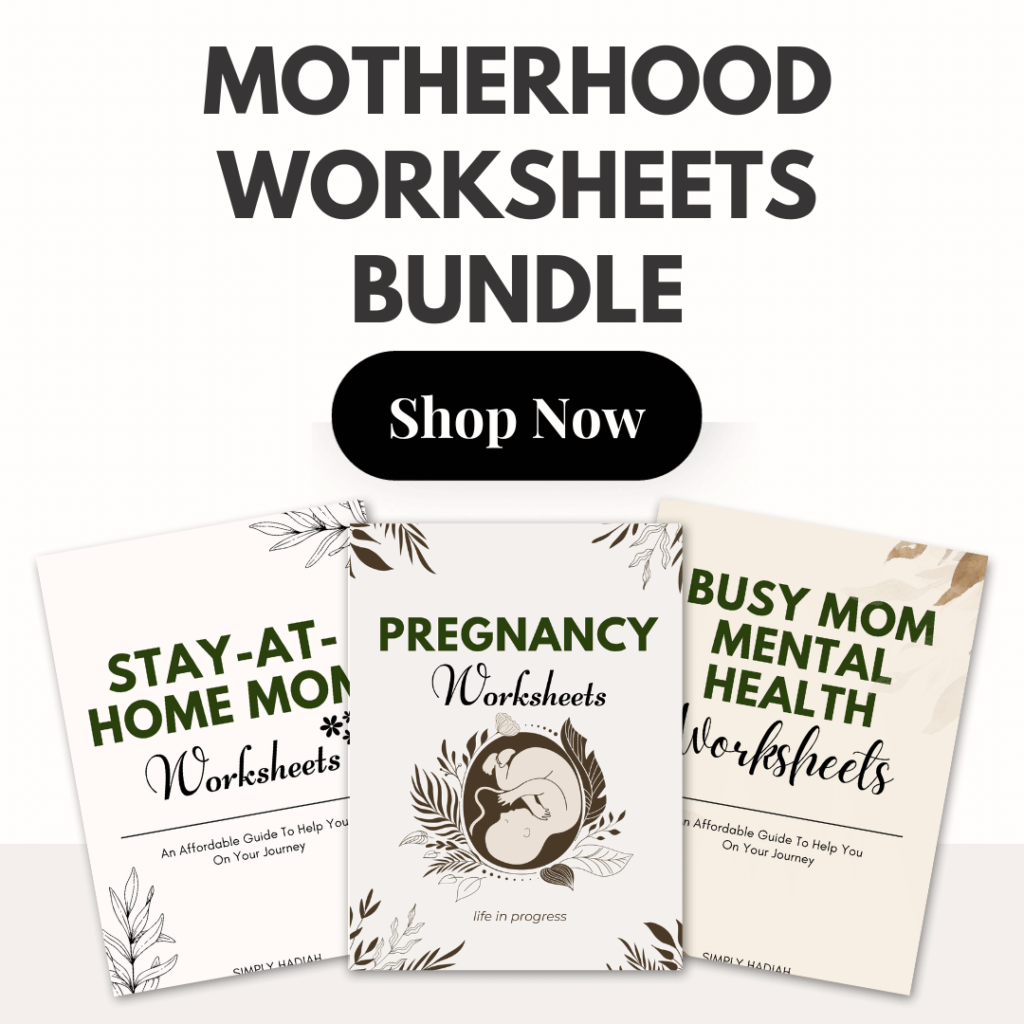 ---
---