The following are some of the best postpartum books.
Disclosure: Some of the links below are affiliate links. This means that, at zero cost to you, I will earn an affiliate commission if you click through the link and finalize a purchase.
Postpartum Books
By Kimberly Ann Johnson
The Fourth Trimester is a comprehensive postpartum guidebook written by Kimberly Ann Johnson that offers new mothers an insight into the profound physical and emotional changes that occur during the first few months after giving birth.
This book provides a holistic approach to postpartum healing, restoring your body, balancing your emotions, and revitalizing your vitality through self-care, mindfulness, and movement practices.
Johnson draws on her expertise as a doula, yoga teacher, and somatic experiencing practitioner to offer practical advice on how to care for yourself during this delicate period of transitioning into motherhood. The Fourth Trimester aims to empower women to take charge of their own postpartum journey and establish a strong foundation for long-term health and well-being.
Related: Best 70 Pregnancy Hacks (+Products Recommendation)
By Heng Ou, Amely Greeven, Marisa Belger
The First Forty Days is a comprehensive guide to the ancient practice of caring for new mothers during the first forty days after childbirth.
Written by Heng Ou, Amely Greeven, and Marisa Belger, this book offers practical advice, recipes, and natural remedies for healing, nourishing, and recovering after childbirth.
The authors draw on traditional Chinese medicine, Ayurveda, and modern nutritional science to provide a holistic approach to postpartum care. Beautifully illustrated and filled with personal stories, this book is a must-read for new mothers, their partners, and anyone interested in women's health and wellness.
Related: Best 7 Pregnancy Self Care Products
By Karen R. Kleiman, Valerie Davis Raskin MD
This book, "This Isn't What I Expected: Overcoming Postpartum Depression" is an essential guide for new mothers who are experiencing postpartum depression and anxiety.
Written by Karen R. Kleiman and Valerie Davis Raskin, MD, this book offers a compassionate and practical approach to dealing with postpartum depression. With clear and easy-to-understand language, the authors describe the symptoms of postpartum depression and provide guidance on how to seek help. They offer specific strategies for coping with depression, including self-care tips, communication strategies, and strategies for managing stress.
The book also includes personal stories from other women who have experienced postpartum depression, creating a supportive community for new mothers who may be feeling alone or isolated.
Related: Top 11 Tips On How To Deal With Morning Sickness At Work
By Abigail Burd LCSW PMH-C
The Postpartum Depression Workbook is a comprehensive guide for new mothers experiencing postpartum depression. Written by Abigail Burd, a licensed clinical social worker and perinatal mental health certified therapist, this workbook provides strategies to help overcome negative thoughts, calm stress, and improve mood during the challenging postpartum period.
Through a combination of cognitive-behavioral therapy, mindfulness techniques, and self-care practices, readers will gain insight into their symptoms and learn practical ways to manage them. The workbook includes interactive exercises, worksheets, and journal prompts to help readers identify their triggers, develop coping skills, and build a support system.
Related: Minimalist Hospital Bag Checklist (+Hospital Bag Checklist PDF)
By Pamela S. Wiegartz, Kevin L. Gyoerkoe
The Pregnancy and Postpartum Anxiety Workbook is a practical guide for individuals who are experiencing anxiety, worry, panic attacks, obsessions, and compulsions during pregnancy and the postpartum period. Written by experienced clinical psychologists, Pamela S. Wiegartz and Kevin L. Gyoerkoe, this self-help workbook offers step-by-step exercises and strategies to help manage and overcome anxiety during this time.
It includes information on understanding and identifying symptoms, coping with common triggers, and developing a plan for recovery.
Related: Best +25 Pregnancy Journal Prompts (+FREE PDF Download)
By Karen R. Kleiman
In "The Postpartum Husband", Karen R. Kleiman offers practical solutions for husbands who are living with partners struggling with postpartum depression.
As someone who has been through it herself, Kleiman understands the challenges that husbands face in supporting a wife through postpartum depression. She provides guidance on how to identify and understand the symptoms of postpartum depression, as well as tips for communication and self-care.
The book also includes real-life stories from fathers who have gone through this difficult experience. With Kleiman's help, husbands can become their partner's strongest ally in overcoming postpartum depression.
Related: Best +75 Pregnancy After Loss Affirmations
By Becky Thompson
In "Peace: Hope and Healing for the Anxious Momma's Heart," Becky Thompson offers an inspiring and practical guide for moms who struggle with anxiety.
Drawing on her own experience as well as insights from trusted experts, Thompson provides a roadmap for finding peace amidst the chaos of motherhood. With warmth and compassion, she addresses common triggers of anxiety, such as fear of failure and worry about the future, and offers practical strategies for managing these thoughts and emotions.
Throughout the book, Thompson encourages readers to turn to God for strength and comfort, and provides practical tools for cultivating a deeper relationship with Him.
Related: Best Pregnancy Resources (Information, Apps, Books, Podcasts)
By Shoshana S. Bennett
Postpartum Depression For Dummies is a comprehensive guidebook for women who are struggling with postpartum depression, and their loved ones. Written by Shoshana S. Bennett, a leading expert in the field, this book provides an understanding of the emotional and physical challenges that new mothers face and offers practical advice on how to cope with postpartum depression.
The book includes information on the symptoms, causes, and risk factors of postpartum depression, as well as guidance on how to recognize it in yourself or in a loved one. It explains the different treatments available, such as therapy, medication, and self-help techniques.
The book also includes anecdotes from other women who have experienced postpartum depression, providing real-life examples of the challenges and triumphs of recovery.
Related: Best 30 Fertility Affirmations
By Marissa Zwetow LMFT, Shoshana S Bennett Ph.D
Postpartum Happiness is a must-read book for new mothers who are struggling with the challenges of returning to work after having a baby. Marissa Zwetow, LMFT and Shoshana S Bennett, Ph.D are experienced clinicians who offer practical advice and emotional support to help women find joy and fulfillment both at work and home.
The authors explore the complex emotions that many new mothers experience, including guilt, anxiety, and loneliness. They provide tools and strategies for managing these feelings and creating a healthy work-life balance.
The book also includes inspiring real-life stories of women who have successfully navigated the transition back to work.
Related: Fertility Resources (Support Groups, Apps, Books, Podcasts)
By Shoshana S. Bennett PhD, Pec Indman PA,EdD
Beyond the Blues is a comprehensive guide for mothers and their loved ones who are struggling with prenatal and postpartum depression and anxiety. Written by leading experts in the field, Shoshana S. Bennett PhD and Pec Indman PA,EdD, this book provides clear and concise information about these conditions, including common symptoms, risk factors, and treatment options.
Throughout the book, the authors offer practical advice and strategies for coping with depression and anxiety during pregnancy and after childbirth. They also address important topics such as the impact of these conditions on the family, the role of medication, and the importance of self-care.
How Postpartum Books Can Help?
Postpartum books can be very helpful for new parents as they provide valuable information about the physical, emotional, and mental changes that occur after childbirth.
These books can help mothers better understand what is happening to their bodies and minds, and can also offer guidance for parents on how to care for a newborn baby.
They may cover topics such as breastfeeding, sleep patterns, postpartum depression, and more.
In addition, postpartum books can also help new parents feel less alone and isolated during this transition period.
Reading stories from other parents who have gone through similar experiences can be comforting and reassuring.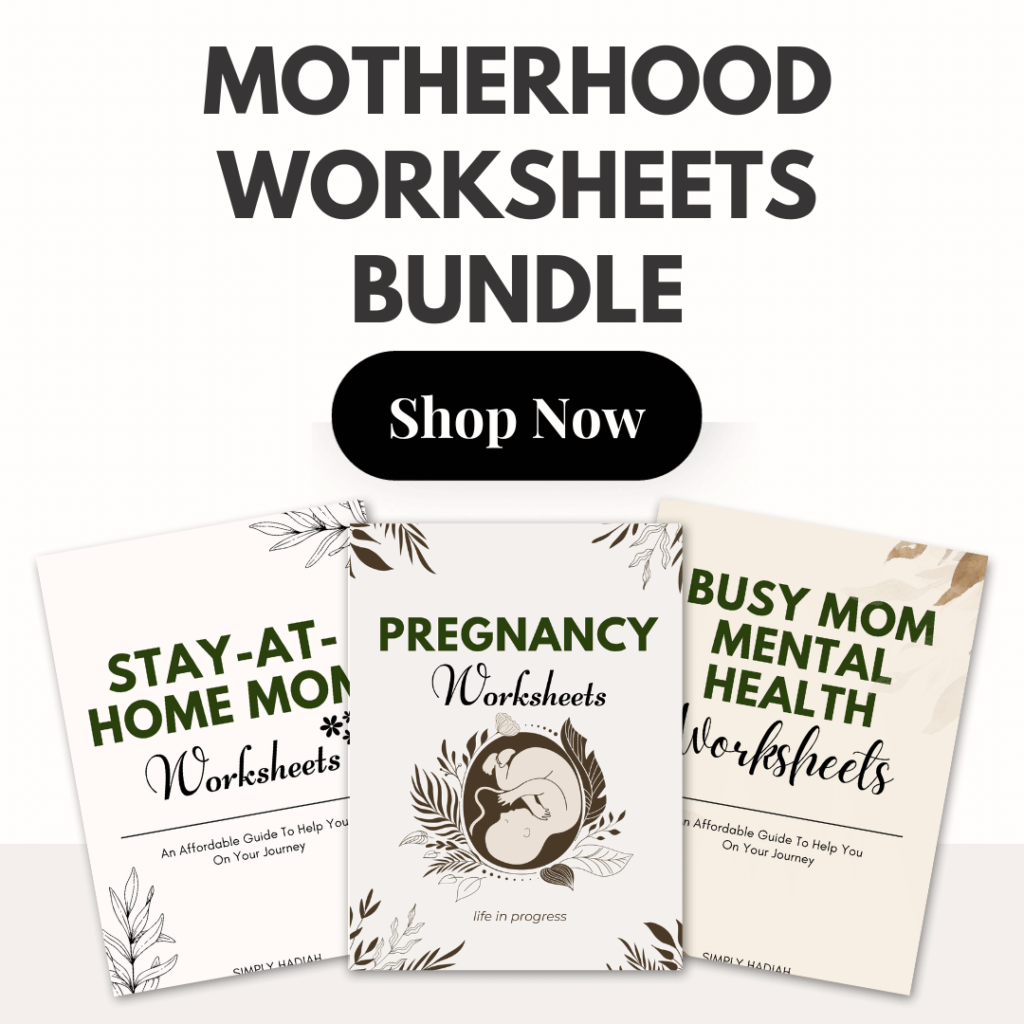 ---
---