The following are some of the best books for working moms.
Disclosure: Some of the links below are affiliate links. This means that, at zero cost to you, I will earn an affiliate commission if you click through the link and finalize a purchase.
Books For Working Moms
By Jessica Shortall
Work. Pump. Repeat. is a comprehensive guide for new moms who want to continue breastfeeding while returning to work.
Written by Jessica Shortall, a working mother who successfully breastfed her own child while holding down a demanding corporate job, this book provides practical advice, tips and tricks to help you make the transition back to work as smooth as possible.
The book covers everything from how to prepare for pumping at work, to how to overcome the challenges of pumping in the workplace, to how to manage milk supply and storage. You'll also find guidance on how to talk to your employer about your breastfeeding needs, and how to navigate the legal and logistical issues surrounding breastfeeding in the workplace.
Related: Best 70 Pregnancy Hacks (+Products Recommendation)
By Dr. Ivy Ge
In" The Art of Good Enough," working moms are provided with a guilt-free guide to thriving while being perfectly imperfect.
Dr. Ivy Ge, the author, offers practical solutions for managing the challenges that arise from balancing a career and caring for a family. Through her own experiences as a working mom, Dr. Ge addresses the common feelings of guilt and inadequacy that many women face and provides tools for overcoming them.
She emphasizes the importance of self-care, setting realistic expectations, and finding fulfillment in both work and family life. With her gentle and encouraging tone, Dr. Ge empowers working moms to let go of the pressure to be perfect and instead find joy in being good enough.
Related: Best 7 Pregnancy Self Care Products
By Lauren Smith Brody
The Fifth Trimester by Lauren Smith Brody is a comprehensive guide for new mothers who are returning to work after having a baby.
The book focuses on the challenges and struggles that working mothers face as they navigate their way through the first few months of returning to work, commonly referred to as the" fifth trimester".
The author draws on her own personal experiences, as well as research and interviews with other working mothers, to provide practical advice and tips on everything from pumping at work to dealing with sleep deprivation.
The book also features inspiring success stories of women who have successfully navigated the fifth trimester and achieved their career goals while still being present for their families.
Related: Top 11 Tips On How To Deal With Morning Sickness At Work
By Jessica N. Turner
Stretched Too Thin: How Working Moms Can Lose the Guilt, Work Smarter, and Thrive is a practical and compassionate book written by Jessica N. Turner, a working mother of three.
The book provides practical advice, insights and strategies for working mothers who are struggling to balance their work and family responsibilities, while also dealing with guilt, stress and burnout.
Through personal anecdotes, research, and interviews, Turner offers helpful tips on how to maximize time, set boundaries, prioritize self-care, and manage challenging situations at work and home. She also addresses common issues such as parental guilt, career advancement, communication, and managing household duties.
The book provides a refreshing perspective on balancing work and motherhood, helping readers to feel more empowered, energized, and in control of their lives.
Related: How To Increase Milk Supply During Period?
By Shonda Moralis MSW LCSW
"Breathe, Mama, Breathe:5-Minute Mindfulness for Busy Moms," is a practical and accessible guide to mindfulness for busy moms.
Written by Sh onda Mor alis, a licensed clinical social worker and experienced mindfulness instructor, this book offers a unique approach to mindfulness that can be easily incorporated into a busy mom's daily routine.
Through a series of 5-minute mindfulness exercises, moms can learn how to calm their minds, reduce stress, and cultivate greater joy and happiness in their lives.
With helpful tips and insights on how to integrate mindfulness into daily life," Breathe, Mama, Breathe" is the perfect guide for any busy mom looking to find balance and peace amidst the chaos of everyday life.
Related: Best +25 Pregnancy Journal Prompts (+FREE PDF Download)
By Paula Faris
In" You Don't Have to Carry It All", Paula Faris offers an honest and relatable account of her own struggles as a working mother, and shares practical advice and actionable steps for other moms who are feeling overwhelmed by the expectations placed upon them.
As a journalist, former co-host of The View and Good Morning America Weekend, and a mom of three, Faris has a unique perspective on the challenges facing modern mothers. She draws on her own experiences, as well as insights from experts and other moms, to offer encouragement, reassurance, and support.
This book provides a roadmap for moms who want to prioritize their own well-being, make peace with their choices, and find a better way forward. Through personal stories, practical tips, and meaningful insights, Far is emp owers moms to let go of unnecessary guilt and embrace a more fulfilled and joyful life.
Related: Breastfeeding Resources (Information, Apps, Books, Podcasts)
By Jenna Worthen
In" Mom Who Works: The Tools to Redefine What It Means to be a Working Mom( In a World Without Working D ads)," author Jenna Worthen provides valuable insights and practical advice for modern mothers who juggle both work and parenting responsibilities. With empathy, humor, and expertise, Worthen tackles the unique challenges faced by working moms in a world that often neglects the role of working dads.
Through personal anecdotes and interviews with other working moms, Worthen explores the guilt, stress, and expectations that can often plague working mothers. She also offers practical strategies for organizing schedules, managing time, and creating healthy work-life boundaries.
Related: Best Pregnancy Resources (Information, Apps, Books, Podcasts)
By Whitney Casares MD MPH FAAP
"The Working Mom Blueprint: Winning at Parenting Without Losing Yourself" by Whitney Casares is a practical and inspiring guide for working mothers who feel overwhelmed by the demands of parenting and work.
Dr. Cas ares is a pediatrician and mother of two, and she draws on her personal and professional experiences to provide insight and advice on how to balance work and family life.
The book covers topics such as time management, self-care, relationship building, communication, and setting boundaries. Dr. Cas ares offers strategies for handling common challenges that working moms face, such as juggling schedules, dealing with guilt, and managing stress. She emphasizes the importance of self- compassion and encourages readers to prioritize their own needs in order to be better parents and partners.
Throughout the book, Dr. Cas ares shares stories from her own life and from the lives of other working moms she has worked with. She also includes exercises and reflection questions to help readers apply the concepts to their own lives." The Working Mom Blueprint" is a valuable resource for any working mom who wants to thrive in both her career and her role as a parent.
Related: Best 30 Fertility Affirmations
By Rosemary Reed
You Can Have It All is a must-read for any working mother who wants to redefine her success and design the life she truly desires. In this inspiring and practical guide, author Rosemary Reed shares her own personal experiences as a working mom and provides advice and strategies for thriving in both career and family life.
Through insightful stories and helpful exercises, Reed provides a roadmap for working moms who want to:
– Stop comparing themselves to others and define their own version of success
– Create a vision for their ideal life that balances work and family priorities
– Set realistic goals and take action to achieve them
– Manage stress, guilt, and overwhelm
– Build strong relationships with loved ones and colleagues
– Overcome common obstacles like imposter syndrome and lack of self-care
Related: Fertility Resources (Support Groups, Apps, Books, Podcasts)
By JoAnna Wahlund
The Catholic Working Mom's Guide to Life is a practical and encouraging guidebook for women juggling family, career, and faith. Jo Anna Wahl und draws on her own experiences as a working mother and shares useful tips and advice for balancing responsibilities while growing in faith.
She covers topics such as time management, self-care, finding community, and incorporating Catholic practices into daily life.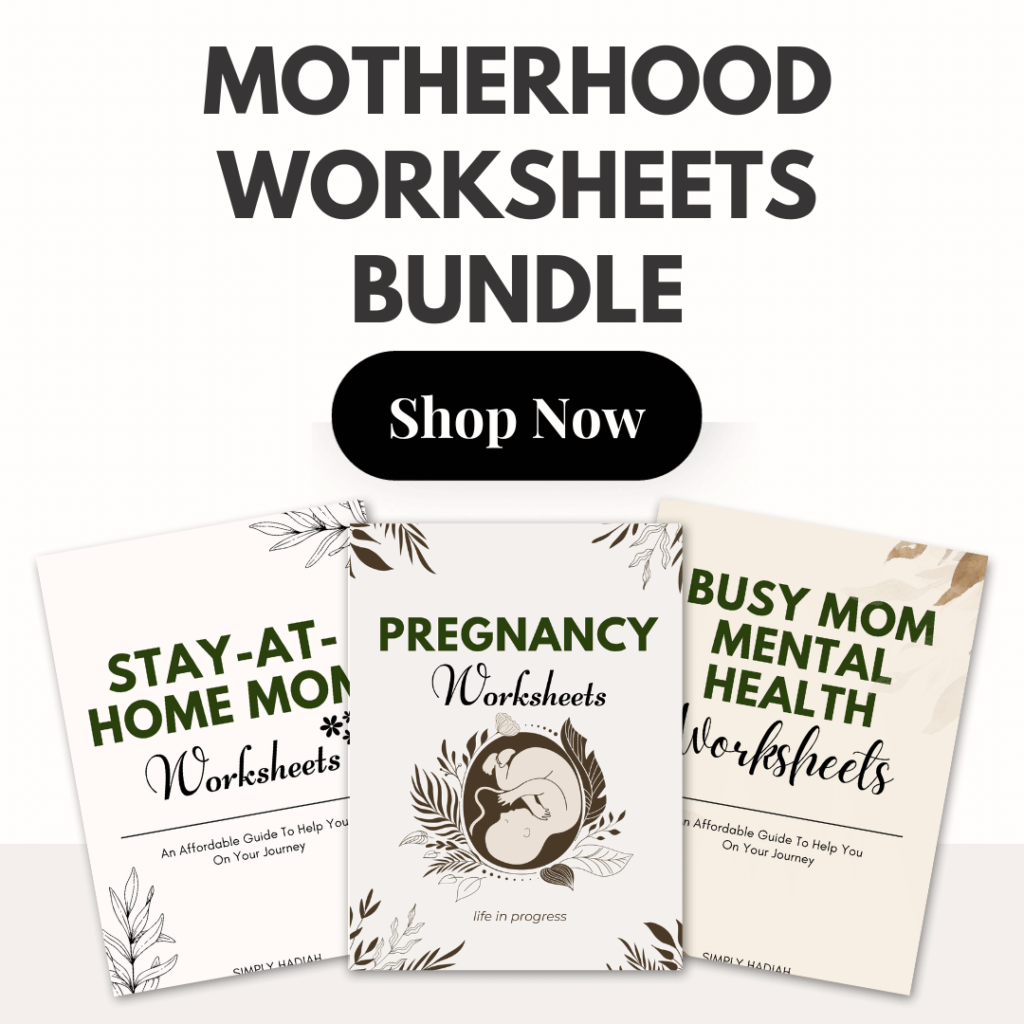 ---
---