The following are some of the best books for stay at home moms.
Disclosure: Some of the links below are affiliate links. This means that, at zero cost to you, I will earn an affiliate commission if you click through the link and finalize a purchase.
Books For Stay At Home Mom
By Laura Schlessinger
In "In Praise of Stay At Home Moms," best-selling author and radio personality Laura Schlessinger applauds and encourages mothers who choose to stay at home to raise their children.
Using personal anecdotes and research, Schlessinger highlights the importance of a mother's role in shaping her children's lives and argues that being a full-time mom is just as valuable and fulfilling as any other career.
She also addresses the challenges and sacrifices that come with staying at home, providing practical advice and empathy for those facing criticism or doubt about their decision.
Related: Best 70 Pregnancy Hacks (+Products Recommendation)
By Jack Canfield, Mark Victor Hansen, Wendy Walker
Chicken Soup for the Soul: Stay-at-Home Moms is an uplifting and heartwarming anthology featuring 101 inspirational stories about the joys and challenges of being a stay-at-home mom. Written by mothers for mothers, this book celebrates the hard work and sacrifice that goes into raising a family while also highlighting the moments of pure joy and fulfillment.
Through personal anecdotes and reflections, readers will be inspired and reminded of the critical role mothers play in their families, and the unique blessings that come with staying at home to raise children. From dealing with the stresses and pressures of parenting to finding moments of peace and connection with loved ones, the stories in this collection capture the full spectrum of emotions and experiences that make up the lives of stay-at-home moms.
Related: Best 7 Pregnancy Self Care Products
By Sara Blanchard
Flex Mom: The Secrets of Happy Stay-at-Home Moms is a practical guidebook that provides useful tips and advice on how to manage the challenges of being a stay-at-home mom while maintaining a positive mindset and sense of fulfillment.
Written by Sara Blanchard, a mother of three with over a decade of experience as a stay-at-home mom, the book draws on personal anecdotes, scientific research, and insights from other successful stay-at-home moms to offer readers strategies for building resilience, minimizing stress, fostering meaningful relationships, pursuing personal growth, and finding joy in the often demanding and undervalued role of motherhood.
Related: Best 10 Baby-Led Weaning Books
By Jen Babakhan
Detoured is a candid and powerful memoir that follows the journey of Jen Babakhan, a working professional who suddenly finds herself navigating the world of stay-at-home motherhood.
With honesty and vulnerability, Babakhan shares her struggles with adjusting to life as a full-time caregiver, the challenges of balancing expectations from society and her own desires, and the emotional journey she went through as she left her career behind. Along the way, she discovers that being a stay-at-home mom is not a step backward, but rather a brave and fulfilling choice.
This book will resonate with any reader who has struggled with the decision to leave work for family, or who has felt guilt or uncertainty about their choice. Through her own story, Babakhan offers a message of hope and grace, encouraging readers to embrace their own unique journey, even when it takes unexpected twists and turns.
Related: When Do Babies Go From 2 Naps To 1
By Melissa Stanton
The Stay-at-Home Survival Guide is a valuable resource for parents who are tasked with caring for their children while also managing the daily demands of life at home. This book offers practical strategies for staying organized, staying sane, and staying connected with others in similar situations.
Written by Melissa Stanton, a mother of two and former magazine editor, The Stay-at-Home Survival Guide is filled with real-life examples and field-tested tips for managing everything from household chores to maintaining a sense of self amidst the chaos of parenting.
Related: How To Sleep Train For Naps?
By A. Aiva
Lessons Learned from a Stay-At-Home Mom is a must-read for any parent, caregiver or anyone who feels overwhelmed with their responsibilities. The author, A. Aiva, shares her personal experience and provides a holistic approach to taking care of yourself while caring for others.
Throughout the book, you will learn how to prioritize self-care and implement simple but effective strategies to improve your physical, emotional, and mental wellbeing. Aiva emphasizes the importance of setting boundaries and managing stress in a healthy way.
The book is divided into chapters that cover important topics such as nutrition, exercise, mindfulness, sleep, and relationships. Each chapter is filled with practical tips, personal anecdotes, and real-life examples. The author's compassionate and relatable writing style makes this book an easy and enjoyable read.
Related: Baby Items A-Z (+PDF Download)
By Anita Fowler, Karen Jensen
Living a Rich Life as a Stay-at-Home Mom is a comprehensive guide designed to help stay-at-home moms build a secure financial foundation for themselves and their children. Written by Anita Fowler and Karen Jensen, this book is a result of their personal experiences and the experiences of other stay-at-home moms who have successfully built a financially stable life for themselves and their families.
The book covers a wide range of topics such as budgeting, saving, investing, managing debt, insurance, retirement planning, and much more. The authors provide practical tips, guidance, and real-life examples to help readers navigate their financial journey. They also address the common myths and misconceptions about stay-at-home moms and finance, and provide strategies on how to overcome them.
Related: Best Pregnancy Resources (Information, Apps, Books, Podcasts)
By Zondervan
"100 Devotions for the Stay-at-Home Mom" is a wonderful resource for moms who are seeking daily inspiration and guidance as they navigate the joys and challenges of raising a family. Written by Zondervan, this paperback book features 100 devotionals that are specifically designed to encourage and uplift stay-at-home mothers.
Each devotional includes a relevant Bible verse, a heartfelt prayer, and practical insights that will help moms feel more connected to God and better equipped to handle the demands of motherhood. The devotions cover a wide range of topics, from managing stress and finding joy in the everyday moments to building strong relationships with spouses and children.
Related: Best 10 Newborn Care Books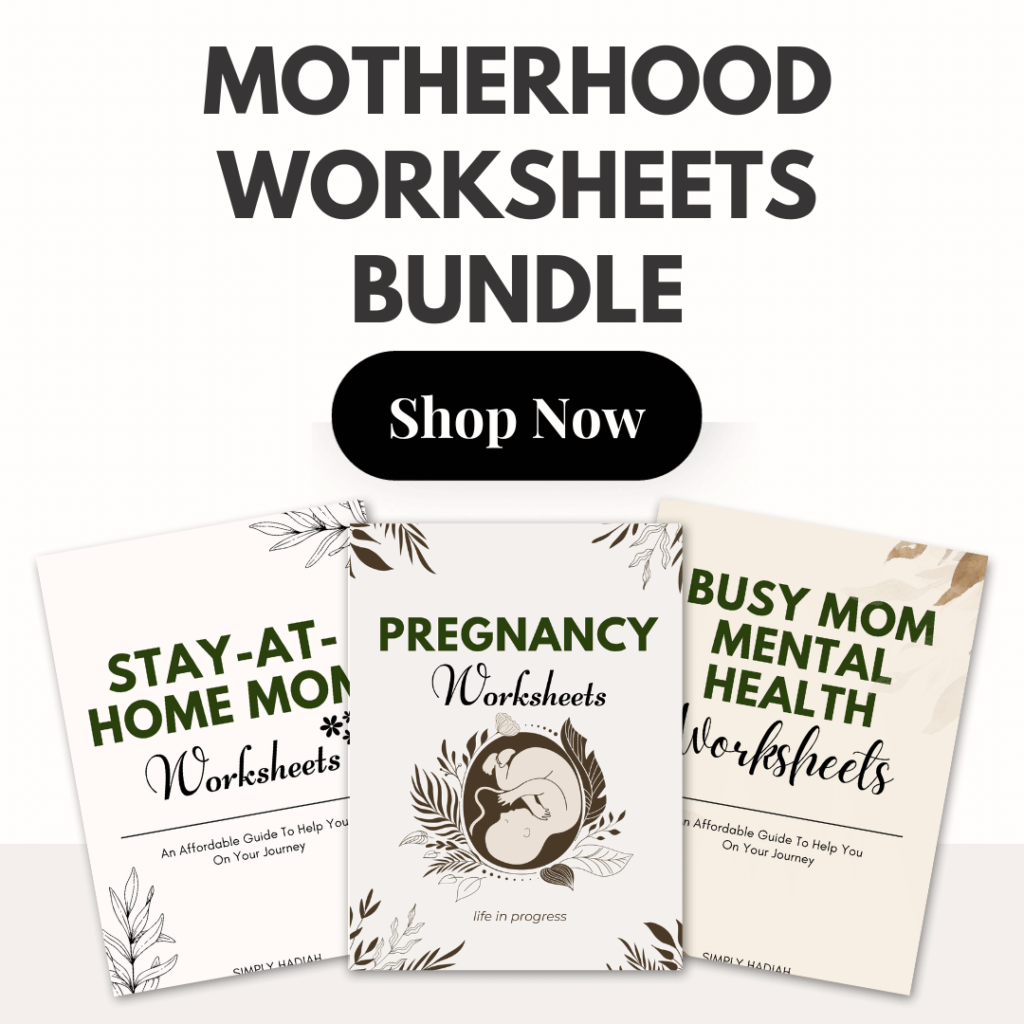 ---
---