The following are some of the best books about empty nest.
Disclosure: Some of the links below are affiliate links. This means that, at zero cost to you, I will earn an affiliate commission if you click through the link and finalize a purchase.
Books About Empty Nest
By Jack Canfield, Mark Victor Hansen, Carol McAdoo Rehme, Patricia Cena Evans
"Chicken Soup for the Soul: Empty Nesters" is a heartwarming collection of 101 stories that share the joys, challenges, and surprises of life after the kids leave home.
Written by bestselling authors Jack Canfield and Mark Victor Hansen, along with Carol McAdoo Rehme and Patricia Cena Evans, this book offers insight, inspiration, and comfort to parents who are navigating the empty nest transition.
From rediscovering hobbies and passions to traveling, volunteering, and creating new relationships, these stories offer a glimpse into the many ways in which empty nesters can thrive and find purpose after their children have flown the coop.
Related: Best 5 Books About Foster Care
By Jill Savage
Are you struggling with the transition to an empty nest? Do you feel like your purpose has vanished now that your children have left home?
In "Empty Nest, Full Life," author Jill Savage offers encouragement and guidance for this new phase of life. With biblical wisdom and personal stories, she helps readers rediscover their identity, purpose, and faith in God.
Whether you're experiencing grief, fear, or excitement about this new chapter, this book provides practical tips and inspiration to help you navigate the journey with grace and joy.
Related: Best 10 Positive Affirmation Books
By Pamela Fariole
In "How To Survive The Empty Nest Phase", author Pamela Fariole provides practical tips and advice for empty nesters who may be struggling to adjust to their newfound freedom.
Through personal stories and expert insights, Fariole offers guidance on how to use this transitional period as an opportunity to reconnect with yourself, your adult children, and your spouse.
She emphasizes the importance of finding a new sense of purpose and ways to reignite your passions and interests.
By Melissa Shultz
From Mom to Me Again is a heartwarming and inspiring self-help book for mothers who are struggling to find their purpose after their children leave the house.
Written by Melissa Shultz, this book takes readers on a journey of self-discovery, as Shultz shares her own experiences and offers practical advice on how to reinvent your life and find happiness in your new empty-nest stage.
Throughout the book, Shultz explores the emotional challenges that come with empty nesting, such as loneliness, depression, and feeling lost without a clear sense of purpose. She also offers practical tools and strategies to help readers rediscover their passions, reignite their creativity, and develop new goals and dreams for the future.
By Dr. Alan Wolfelt
Healing the Empty Nester's Grieving Heart is a heartfelt and compassionate guidebook written by Dr. Alan Wolfelt for parents who are experiencing grief and the emptiness that comes with their children leaving home.
This book provides practical and empowering suggestions to help parents navigate this significant life transition.
From learning how to redefine their relationships with their grown children, to finding new passions and interests, to discovering a sense of purpose and fulfillment in their own lives, this book is an invaluable resource for anyone seeking to heal their grieving heart and adjust to their new role as an empty nester.
By Jim Burns Ph.D
Finding Joy in the Empty Nest by Jim Burns Ph.D is a guidebook for parents who have recently become empty nesters.
The author shares practical tips and insights on how to navigate this new chapter in life, from rediscovering hobbies and passions to rekindling relationships with loved ones.
Through personal anecdotes and expert advice, readers are offered strategies for coping with the emotions that often come with the empty nest, including loneliness and feelings of loss. Burns also encourages readers to embrace their newfound freedom and explore all the opportunities that come with this stage of life.
By Carol Brzozowski
In this book, Brzozowski shares practical advice and personal experiences on how to navigate life as a single parent after your children have left home.
Brzozowski offers guidance on dealing with the grief of an empty nest, rediscovering your own passions and interests, creating new relationships, and finding meaning and purpose in your life. She also discusses the challenges of co-parenting with an ex-partner and provides tips for maintaining a positive relationship with your adult children.
Through heartfelt stories and helpful strategies, Empty Nest, Single Parent encourages readers to embrace this new chapter in their lives and approach it with optimism, resilience, and a sense of adventure.
By Susan Gross, Briget Bishop
The Empty Nest Companion is a heartwarming and uplifting book that offers comfort, advice, and encouragement to parents who are facing the challenges of an empty nest.
Written by Susan Gross and Briget Bishop, two moms who have experienced the bittersweet transition of their children leaving home, this little book is filled with wisdom, humor, and compassion.
With chapters on everything from dealing with the emotions of letting go, to rediscovering your passions and purpose, The Empty Nest Companion is a must-read for anyone who is going through this major life change.
By Bonnie Sparrman
In "A View from an Empty Nest", Bonnie Sparrman offers a collection of heartfelt devotions specifically geared towards mothers who are experiencing the bittersweet transition of their children leaving home.
Drawing from her own experiences as a mom, Sparrman provides a refreshing and encouraging perspective on this new chapter in life. With each devotion, readers will find a mix of wisdom, humor and inspiration, as well as practical tips for navigating this exciting but often overwhelming phase of motherhood.
Related: Best 12 Growth Mindset Books
By Kami Gilmour
In "Release My Grip," Kami Gilmour addresses the bittersweet transition that parents experience as their children grow up and leave home to start their own lives.
Drawing upon her own personal experiences as well as those of other parents, Kami offers a message of hope and encouragement for all parents facing this significant life change.
Through heartfelt stories, practical advice and spiritual insights, Kami gently guides readers through the process of letting go and finding peace during this new phase of life. She covers topics such as adjusting to an empty nest, maintaining healthy relationships with adult children, rediscovering personal passions and building a thriving marriage after the kids have left.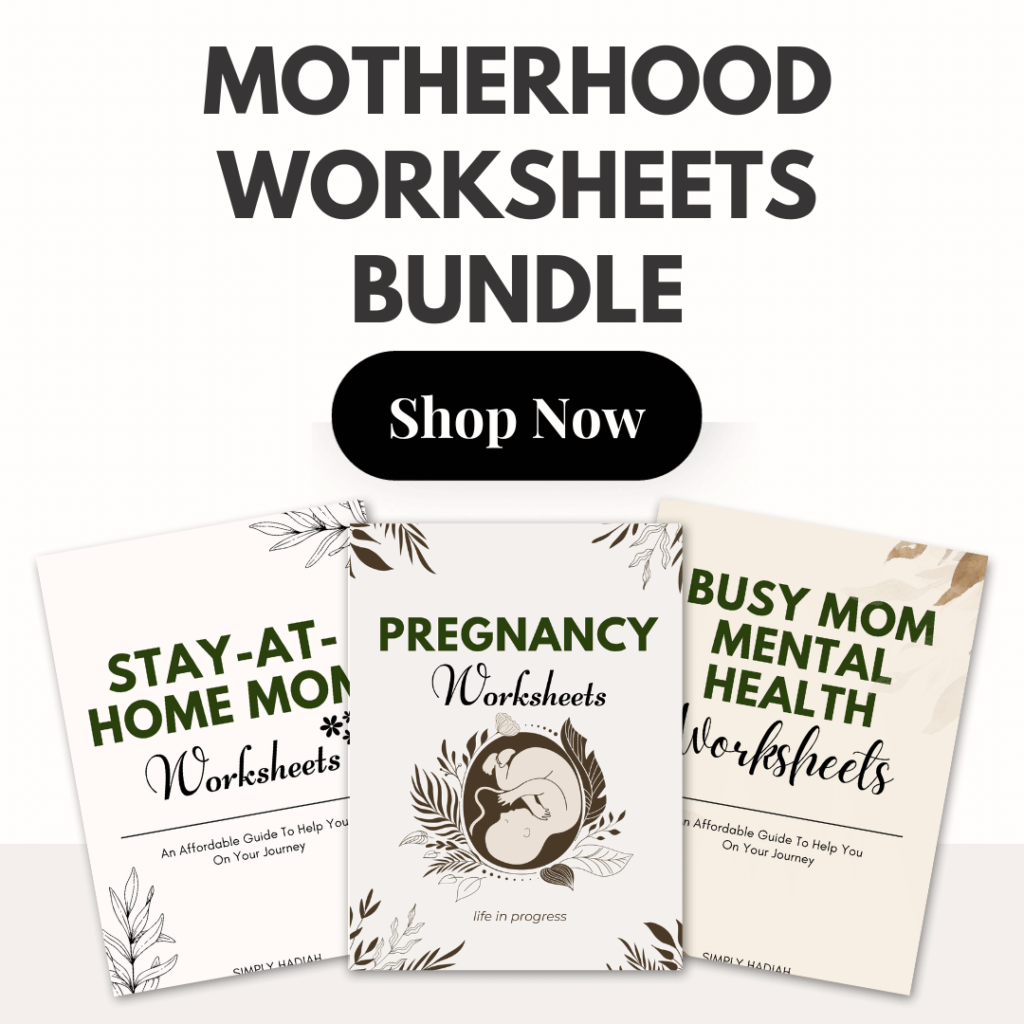 ---
---