The following are some of the best gentle parenting books.
Disclosure: Some of the links below are affiliate links. This means that, at zero cost to you, I will earn an affiliate commission if you click through the link and finalize a purchase.
What Is Gentle Parenting?
Gentle parenting is an approach to raising children that prioritizes empathy, respect, and understanding.
It involves connecting with your child on an emotional level, using positive reinforcement, and avoiding harsh punishments or disciplinary techniques.
The goal of gentle parenting is to foster a strong bond between parent and child, promote healthy communication, and encourage children to develop self-discipline and independence.
It emphasizes the importance of meeting a child's emotional needs and treating them with kindness, patience, and understanding.
Gentle Parenting Books
By Thomas Phelan PhD
1-2-3 Magic is a comprehensive guide for parents who want to raise happy and well-behaved children.
Written by renowned child psychologist Thomas Phelan, the book introduces a simple but effective 3-step discipline system that can be used to address common behavioral issues in children and toddlers. The system is easy to understand and implement, and it emphasizes positive reinforcement and gentle discipline rather than punishment.
With clear explanations, realistic examples, and practical advice, 1-2-3 Magic helps parents create a calm and happy home environment where children can thrive.
Related: Stay At Home Mom Schedule (+Free Printables)
By Carla Naumburg
How to Stop Losing Your Sh*t with Your Kids is a practical and compassionate guide for overwhelmed parents who find themselves losing their temper with their children more often than they'd like.
Written by Carla Naumburg, a clinical social worker and parent coach, this book offers insights, tools, and strategies for becoming a calmer, happier parent. Naumburg draws on research, personal experience, and humor to help readers understand the emotions driving their reactions and develop more effective ways of responding to their children.
With exercises, real-life examples, and concrete solutions for managing stress and triggers, How to Stop Losing Your Sh*t with Your Kids is an invaluable resource for anyone seeking to improve their relationship with their children and themselves.
Related: Best 8 Books For Stay At Home Mom
By Dr. Becky Kennedy
In "Good Inside: A Guide to Becoming the Parent You Want to Be," Dr. Becky Kennedy offers practical and compassionate advice on how to cultivate a strong parent-child relationship and raise happy, healthy, and confident kids.
Drawing on her years of experience as a clinical psychologist and parent coach, Dr. Kennedy provides insights and strategies that can help parents navigate common challenges, such as managing difficult behavior, building resilience in children, promoting positive self-esteem, and fostering a secure attachment.
The book is filled with real-life examples, step-by-step exercises, and useful tools that parents can use to connect with their children and create a nurturing home environment.
Related: Top 12 Benefits of Stay At Home Mom
By Hunter Clarke-Fields MSAE
In "Raising Good Humans," Hunter Clarke-Fields offers a mindful guide for parents who want to break the cycle of reactive parenting and instead raise kind, confident children.
Drawing on her own experiences as a parent, mindfulness and emotional intelligence expert, and certified mindfulness meditation teacher, Clarke-Fields provides practical strategies for handling challenging moments with compassion and understanding, developing emotional intelligence in both parents and children, and creating a peaceful and loving family dynamic.
Related: Best 5 Books About Foster Care
By Sarah Ockwell-Smith
In "Gentle Discipline", Sarah Ockwell-Smith presents an alternative approach to discipline that focuses on building emotional connections with children rather than using punishment.
She argues that this approach not only helps children develop into confident and capable adults, but it also leads to stronger relationships between parents and children.
Based on the latest research in child development and psychology, Ockwell-Smith provides practical advice for parents on how to implement gentle discipline techniques, including setting limits, dealing with tantrums, and fostering emotional intelligence.
Related: Best 10 Self Help Books For Teens
By Amber Lia, Wendy Speake
Triggers: Exchanging Parents' Angry Reactions for Gentle Biblical Responses is a powerful parenting guidebook co-authored by Amber Lia and Wendy Speake.
In this book, the authors provide Christian parents with practical techniques to manage their anger and replace it with gentle, biblical responses in their interactions with their children.
This book is especially designed for parents who struggle with explosive reactions to their children's behaviors, actions, and attitudes that often lead to negative consequences.
Triggers serves as a reliable resource for parents who are seeking to create a peaceful, nurturing home where children can thrive.
The authors share personal stories, biblical principles, and practical tips on how to replace anger with grace, patience, and love. This book is divided into three sections that cover understanding triggers, managing them, and transforming them for healthier family dynamics.
Related: Am I A Helicopter Parent Quiz
By Vivian Foster
Are you tired of losing your temper with your children? Do you find yourself constantly getting angry and frustrated with their behavior? If so, Anger Management for Parents is the ultimate guide to help you understand your triggers, master your emotions and raise confident children.
In this comprehensive book, parenting expert Vivian Foster provides practical tips and techniques to help you manage your anger and navigate the challenges of parenting.
Drawing on her years of experience as a parent and counselor, she offers proven strategies for identifying and managing your triggers, staying calm in difficult situations, communicating effectively with your children, and building stronger, healthier relationships with them.
With insights from leading psychologists and experts in child development, this guide provides essential information on how to recognize and manage your emotions, set boundaries, and create a positive environment for your children to thrive in.
Related: Helicopter Parenting: Pros and Cons of Over-Parenting
By Sarah Ockwell-Smith
The Gentle Parenting Book by Sarah Ockwell-Smith is a comprehensive guide that empowers parents to raise their children in a calm, positive and responsive manner.
From birth to age seven, this book provides practical advice on how to nurture your child's development while promoting emotional health and wellbeing.
Drawing on the latest research, Sarah Ockwell-Smith offers insights into how children think and learn, and how to respond to their needs in a gentle and compassionate way.
The book covers a range of topics including sleep, feeding, discipline, socialization, and play, with a focus on understanding and meeting the needs of the child.
Written in a clear and accessible style, The Gentle Parenting Book includes case studies and real-life examples to help parents navigate the challenges of raising young children.
By following the gentle approach outlined in this book, parents can create a more harmonious home environment and promote their child's physical, emotional and intellectual growth.
Related: Why Would A Child Need Occupational Therapy?
By L.R. Knost
In this book, parenting expert L.R. Knost presents a gentle approach to discipline that focuses on positive reinforcement, empathy, and effective communication.
Drawing on her experience as a mother and educator, Knost provides practical strategies for handling common parenting challenges such as tantrums, sibling rivalry, and power struggles.
Through real-life examples and relatable anecdotes, readers will learn how to build strong connections with their children, understand their behavior, and respond with kindness and patience.
This handbook is perfect for parents who want to create a peaceful home environment based on respect, trust, and mutual understanding.
Related: Best 12 Growth Mindset Books
By Laura Linn Knight
In "Break Free from Reactive Parenting," author Laura Linn Knight provides a practical guide for parents who want to create a calm, happy home environment.
Drawing on her experience as a mother and a licensed therapist, Knight offers gentle parenting tips, self-regulation strategies, and kid-friendly activities that can help parents manage their own emotions and model healthy behavior for their children.
The book is organized into three parts. Part One explores the roots of reactive parenting and why it can be so challenging to break free from this pattern. Part Two introduces practical strategies for self-regulation and mindfulness, including breathing exercises, visualization techniques, and sensory tools. Part Three offers a range of ideas for kid-friendly activities that promote emotional awareness, communication, and connection.
Throughout the book, Knight emphasizes the importance of empathy, patience, and respectful communication in building strong relationships with children.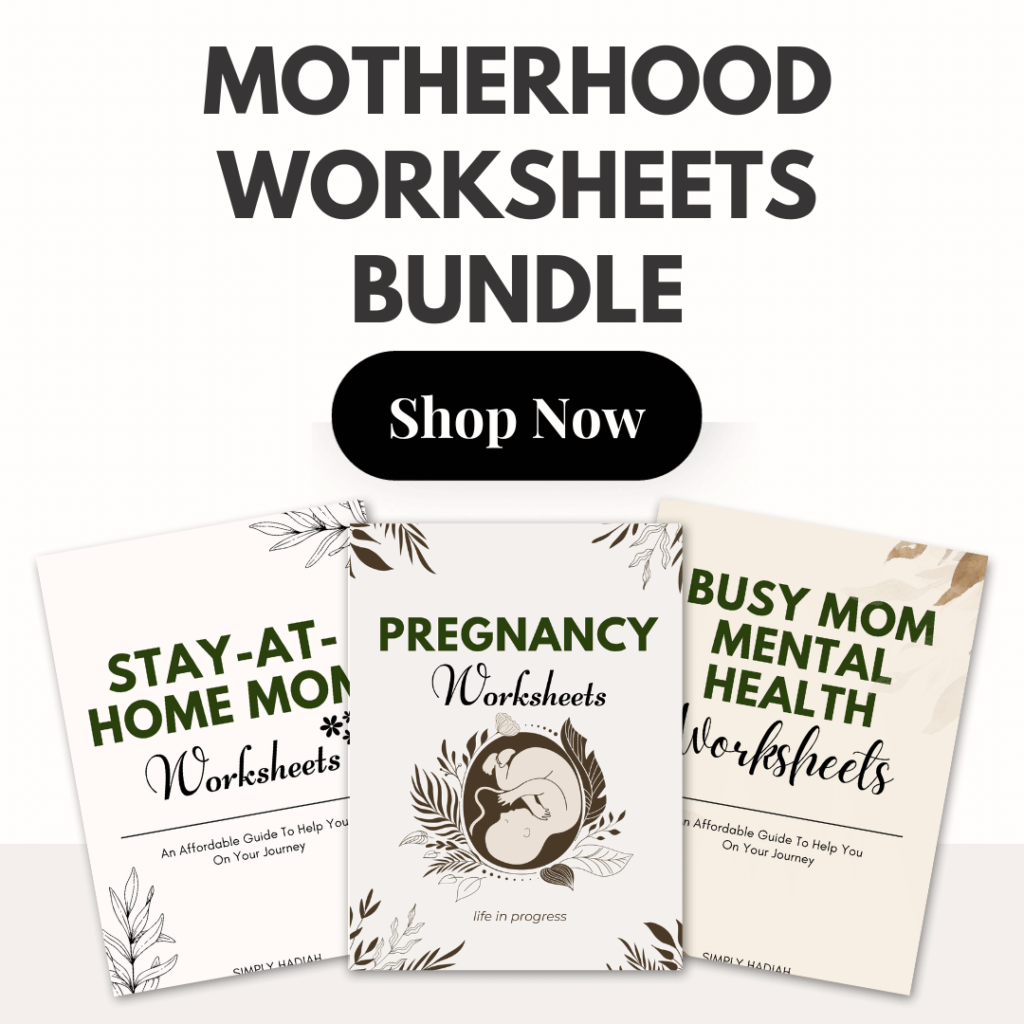 ---
---