Are doulas worth it? Read on to find out.
What Is A Doula?
A doula is a trained professional who provides emotional, physical, and informational support to individuals or couples before, during, and after childbirth.
Their role is to help facilitate a positive birth experience by offering continuous support and advocating for the birthing person's needs and preferences.
Doulas do not provide medical care but instead focus on providing comfort measures, such as breathing techniques, relaxation techniques, and encouraging positions.
They also offer guidance and education to help individuals make informed decisions about their birth plan.
Overall, doulas aim to create a calm and empowering environment for birthing families.
Related: How To Find A Doula? 21 Tips To Find The Best Doula For You
Are Doulas Worth It?
Doulas can be pricy but in many cases, they can be worth every penny.
Doulas offer emotional support, evidence-based information, and continuous care throughout the pregnancy, childbirth, and sometimes postpartum period.
Their presence can help reduce anxiety, provide comfort, and advocate for the parents' wishes during labor and delivery.
Additionally, studies have shown that having a doula can lead to shorter labors, decreased use of medical interventions, and increased satisfaction with the birth experience. (source)
So, while the upfront cost may seem high, the value and positive impact that doulas bring to the birthing process can often make it well worth it.
Related: Top 17 Questions To Ask A Doula
Role of a Doula During Pregnancy And Childbirth
A doula plays a crucial role in supporting and advocating for women during pregnancy, childbirth, and the postpartum period. Here are some of the key responsibilities and benefits of having a doula:
1. Emotional support
A doula provides continuous emotional support to the expectant mother, offering a reassuring presence and creating a safe and comfortable environment.
They listen attentively, validate feelings, and offer encouragement throughout the entire journey.
2. Physical comfort
Doulas use various techniques to help women manage pain and discomfort during labor, such as massage, positioning, breathing exercises, and providing a calming presence.
They work alongside healthcare providers to prioritize the mother's comfort and well-being.
Related: Minimalist Hospital Bag Checklist (+Hospital Bag Checklist PDF)
3. Information and education
Doulas provide evidence-based information about pregnancy, childbirth, and postpartum care.
They empower women to make informed decisions by answering questions, clarifying options, and helping them navigate the healthcare system.
4. Advocacy
Doulas advocate for the mother's preferences and birth plan, ensuring that her voice is heard and respected by healthcare providers.
They act as a bridge between the mother and the medical team, facilitating communication and promoting a collaborative relationship.
Related: Best +30 Birth Affirmations
5. Partner support
Doulas also support partners during labor and delivery, providing guidance on how to best support the laboring woman.
They can relieve partners' anxieties, suggest helpful techniques, and ensure both partners feel involved and informed.
6. Continuous presence
Unlike healthcare providers who may have multiple patients to attend to, doulas remain by the mother's side throughout labor and delivery.
Their constant presence provides a sense of security, and they are there to provide support regardless of the duration of the process.
Related: Dad Hospital Bag: What To Pack In Hospital Bag For Dad?
Role of a Doula During Postpartum Recovery
A doula plays a crucial role in supporting women during their postpartum recovery. Here are some ways in which a doula can help:
1. Emotional support
Postpartum can be quite an emotional time for new mothers.
A doula provides a safe space for them to express their feelings and concerns without judgment.
They offer reassurance, encouragement, and empathy, helping women navigate through the ups and downs of the postpartum period.
2. Physical support
Recovering from childbirth can be physically demanding.
A doula can assist with various practical tasks such as preparing nutritious meals, making sure the mother stays hydrated, and helping with light household chores.
They may also provide guidance on gentle exercises and stretches to aid in recovery.
Related: Best 10 Postpartum Books
3. Breastfeeding support
Many new mothers face challenges when it comes to breastfeeding.
A doula can provide valuable assistance by offering evidence-based information, helping with proper latch techniques, and troubleshooting common issues.
They can also refer mothers to lactation consultants if needed.
Related: 10 Tips For Successful Breastfeeding
4. Newborn care education
Doulas often provide guidance on newborn care, including diapering, bathing, soothing techniques, and safe sleep practices.
They can offer practical tips and tricks that make the transition into parenthood smoother and more confident.
5. Referring to resources
Doulas have a wealth of knowledge about local services and resources available to postpartum families.
Whether it's connecting parents to mental health professionals, parenting classes, or support groups, doulas can be a valuable source of information and referrals.
Related: How To Combine Breastfeeding And Pumping?
Considerations When Choosing A Doula
When choosing a doula, there are several important considerations to keep in mind. Here are some key factors to consider:
1. Compatibility
It is crucial to find a doula with whom you feel comfortable and compatible.
Look for someone who listens to your concerns, understands your birth preferences, and communicates effectively.
A good doula will offer emotional support and be respectful of your choices.
2. Experience and Training
Ask about the doula's experience and training.
Find out how many births they have attended and what kind of training or certifications they have.
Some doulas specialize in certain types of births or have additional expertise in areas such as breastfeeding support or postpartum care.
3. Availability
Consider the doula's availability during your due date and throughout your pregnancy.
Discuss their backup plans in case they are unable to attend the birth.
Ensuring that they can commit to being present when you need them is essential.
4. Philosophy and Approach
Understand the doula's philosophy on childbirth and their approach to supporting families.
Some doulas may have specific beliefs or preferences in terms of interventions, pain management, or birth settings.
Make sure their approach aligns with your own values and desires.
5. References and Reviews
Don't hesitate to ask for references or read reviews from previous clients.
Hearing firsthand experiences can give you a better understanding of a doula's skills, demeanor, and overall effectiveness.
6. Cost
Discuss the doula's fees and what services are included.
Some doulas offer packages that include prenatal visits, continuous labor support, and postpartum assistance.
Ensure that their fees fit within your budget and consider the value their services provide.
7. Communication and Availability
Evaluate the doula's communication style and availability to answer questions or address concerns.
A good doula should be accessible during the prenatal period, as well as during labor and postpartum.
8. Special Circumstances
If you have any specific medical conditions or anticipate special circumstances during your birth, discuss these with potential doulas to ensure they are experienced and equipped to support you in those situations.
Remember, the relationship between you and your doula is essential for a positive birth experience.
Take the time to interview potential doulas and trust your instincts when making your final decision.
Conclusion
Doulas can be a valuable addition to your birthing experience if you are seeking additional support and guidance during pregnancy, childbirth, or postpartum.
They are trained professionals who provide emotional, physical, and informational support to expectant mothers and their families.
Research suggests that having a doula present during labor can lead to positive outcomes such as shorter labor, decreased need for interventions, and increased satisfaction with the birthing experience.
However, it ultimately depends on your individual needs and preferences.
If you feel that having a supportive presence throughout your journey would be beneficial, then a doula may be worth considering.
It's always a good idea to consult with healthcare professionals or other experienced individuals to help make an informed decision.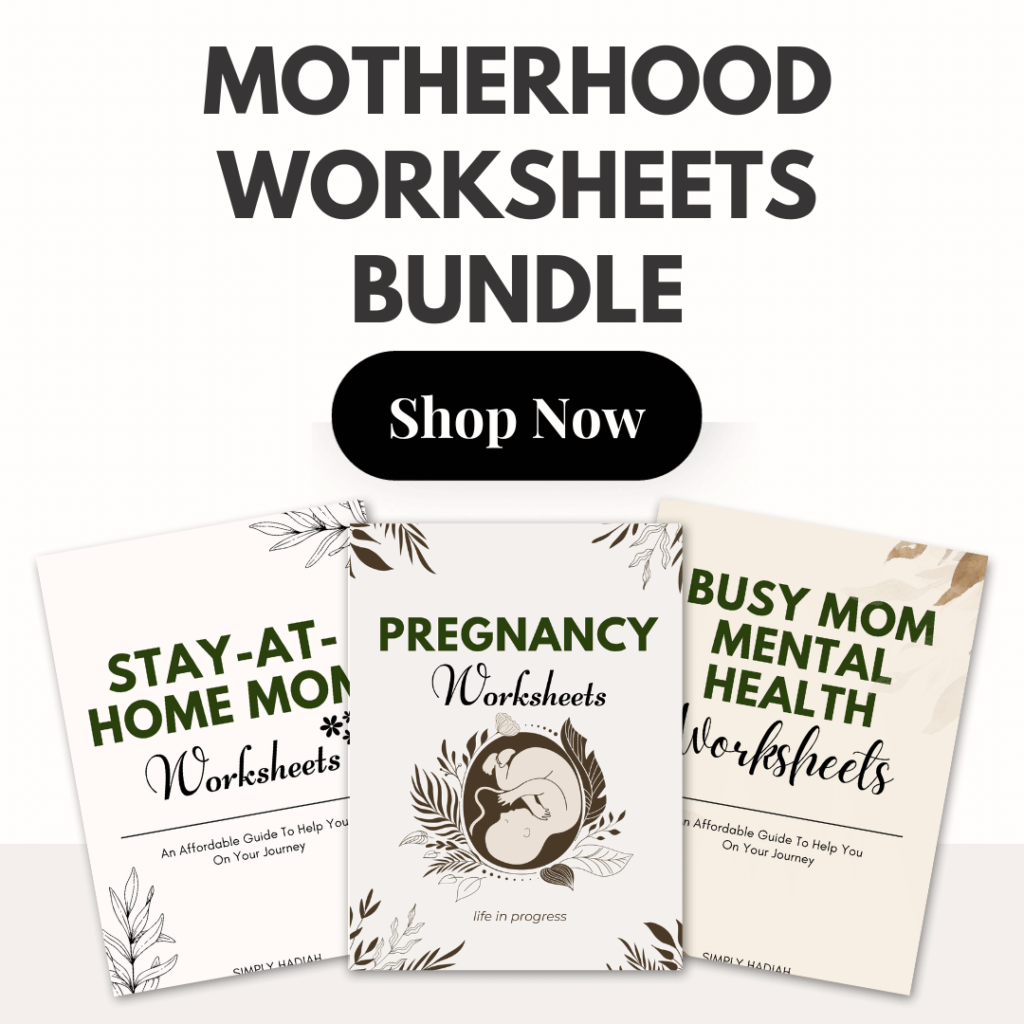 ---
---