In this post, you're going to learn all about how to find a doula to support you through your journey.
What Is a Doula?
A doula is a trained professional who provides emotional, physical, and informational support to a woman and her family before, during, and after childbirth.
Doulas do not provide medical care, but rather work in partnership with the woman's healthcare provider to support her overall well-being.
Research has shown that having a doula present during childbirth can lead to shorter labor times, decreased use of pain medication, and increased satisfaction with the birth experience. (source)
Doulas also offer postpartum support, providing assistance with breastfeeding, newborn care, and emotional support for the new mother.
Related: Fertility Resources (Support Groups, Apps, Books, Podcasts)
Why Hire a Doula? 10 Reasons to Hire A Doula
1. Emotional support: A doula provides continuous emotional support and encouragement throughout pregnancy, childbirth, and postpartum. This support can help reduce stress and anxiety, which can make the experience more positive.
2. Advocacy: A doula can act as your advocate during childbirth, making sure that your wishes are communicated to medical staff and that you have all the information necessary to make informed decisions about your care.
3. Education: Doulas can provide education on childbirth options, coping techniques, breastfeeding, and newborn care, helping to prepare you for the transition to parenthood.
4. Comfort measures: Doulas are trained in a variety of comfort measures, such as massage, breathing techniques, and positioning, which can help manage pain and promote relaxation during labor.
5. Labor progression: A doula can offer suggestions to help promote labor progress, such as movement, position changes, and relaxation techniques.
6. Partner involvement: Doulas can help partners feel involved and empowered during childbirth by providing guidance on how to support the birthing person and offering breaks when needed.
7. Postpartum support: Many Doulas offer postpartum support, which can include assistance with breastfeeding, emotional support, and practical help with household tasks.
8. Reduced intervention rates: Research has shown that having a doula present during childbirth can lead to lower rates of interventions, such as cesarean sections, epidurals, and the use of Pitocin. (source)
9. Better birth outcomes: Studies have also found that having a doula can lead to better birth outcomes, such as higher APGAR scores, shorter labors, and lower rates of postpartum depression.
10. Personalized care: Doulas provide personalized care and attention, tailoring their support to individual needs and preferences, and being available to answer questions and offer guidance throughout the entire birthing process.
Related: Best 70 Pregnancy Hacks (+Products Recommendation)
How To Find A Doula?
1. Determine Your Needs
Before hiring a doula, it's important to determine your needs and what you're looking for in a doula. Here are some things you may want to consider:
#1. Identify Your Desired Birth Plan And Preferences
Consider what type of birth experience you want.
Do you want a natural birth, a medicated birth or a c-section? Do you want a home birth or hospital birth?
Think about what type of support you want.
Do you want emotional support, physical support or both? Do you want someone to advocate for you and help you make informed decisions?
Discuss your partner's role.
Are they comfortable with taking an active role in the birth or do they prefer to stay in the background?
Identifying your desired birth plan and preferences allows you to communicate your expectations and goals for your birth experience.
This will help the doula understand how they can provide support and assistance that align s with your needs.
If you are planning a natural birth, you may want to look for a doula who has experience with unmedicated births and can help you navigate the challenges that may arise.
If you are planning a medicated birth or a c-section, you may want a doula who is knowledgeable about those processes and can help you feel informed and supported throughout.
By discussing your birth plan and preferences with your doula, you can also work together to establish a plan in case unexpected situations arise during the birth.
This can help reduce anxiety and stress during labor and delivery.
Related: Best 7 Pregnancy Self Care Products
#2. Consider The Role You Want The Doula To Play In Your Birth Experience
Before hiring a doula, it's important to think about the role you want them to play in your birth experience.
Do you want someone who will be there just for emotional support and encouragement?
Or do you want someone who will be more involved in the process, helping you make decisions, advocating for you, and providing physical comfort measures like massage and positioning suggestions?
Related: What To Do After Positive Pregnancy Test?
This helps the doula to better understand your expectations and tailor their services accordingly.
#3. Decide On The Level Of Support You Require
Some people may need more hands-on support and guidance throughout pregnancy, birth, and postpartum, while others may prefer a more limited support.
Here are some factors to consider when determining the level of support you need:
1. Your individual health needs- If you have medical conditions or complications that require additional attention or monitoring, you may need more support.
2. Your birth plan- Depending on your preferences for pain management, delivery method, and overall birth experience, you may require different levels of support.
3. Your support system- Consider your existing support network, such as your partner, family, or friends. If you have a strong support system in place, you may need less support from a doula.
4. Your budget- Doula services can range in price, so it's essential to determine what you can afford and what level of support fits within your budget.
Ultimately, the decision will be unique to your situation and needs.
You can discuss these factors with potential Doulas during the interview process to ensure the level of support they offer matches your requirements.
Related: How To Use A Pregnancy Pillow?
2. Research Your Options
It is important to conduct thorough research before hiring a doula to ensure that you find the right fit for your needs and preferences. The following can help with that:
#4. Ask For Recommendations from Friends, Family, or Healthcare Providers
It's important to find someone who is experienced, knowledgeable, and supportive to ensure that you have the best possible birthing experience.
By asking for recommendations from friends, family, or healthcare providers, you can get valuable insights into a potential doula's experience, communication style, and skills.
These recommendations can help you find someone who fits your criteria and can provide the support you need during this special time.
Related: Top 12 Tips On How To Deal With Morning Sickness At Work
#5. Consult With Local Doula Associations
These associations can provide you with a list of certified or trained doulas in your area, as well as any recommended practices or certifications that you should look for.
They may also be able to help connect you with potential doulas and answer any questions you may have about the doula role.
Related: Best +25 Pregnancy Journal Prompts (+FREE PDF Download)
#6. Search Online Doula Directories
There are many ways to find a doula, but one of the easiest is to use an online doula directory.
These directories allow you to search for doulas in your area, read reviews from other families, and compare prices and services.
Some popular online doula directories include:
– Doula Match.net https://doulamatch.net/search
– DONA International https://www.dona.org/what-is-a-doula/find-a-doula/
– CAPPA.net https://cappa.net/directory/
Related: Best Pregnancy Resources (Information, Apps, Books, Podcasts)
3. Conduct Interviews
#7. Prepare a List Of Questions to Ask The Potential Doulas
Preparing a list of questions to ask potential Doulas is an important step in finding the right doula for your needs.
During interviews with potential doulas, asking questions will help you assess how well they communicate with you. You want someone who is patient, empathetic, and has excellent communication skills.
A list of questions will also help you clarify your expectations and priorities for your birth and postpartum experience and understand the doula's personality, approach, and philosophy.
This will help you find a doula who aligns with your goals and priorities.
Examples of questions you may want to ask include:
What kind of support can I expect from you during labor and delivery?
How do you manage pain management during labor?
What are your fees and what do they include?
Can you describe your philosophy when it comes to childbirth and parenting?
How do you ensure continuity of care in case you are unavailable for my birth?
How many births have you attended as a doula?
Do you have experience working with high-risk pregnancies?
How do you support partners during the birth process?
What is your role during the postpartum period?
How do you work with healthcare providers and hospital staff?
How do you help mothers who are experiencing complications during labor?
Can you assist with breastfeeding and postpartum recovery?
How do you involve siblings in the birth experience?
Related: Top 17 Questions To Ask A Doula
#8. Meet In Person or Conduct a Phone or Online Interview
It's always a good idea to meet a doula in person or conduct a phone or online interview before hiring them.
This will give you the opportunity to get to know them better, ask any questions you may have and see if their personality and approach are a good fit for you and your needs.
It's important to feel comfortable with your doula as they will be supporting you during one of the most intimate and vulnerable moments of your life.
Related: Best 10 Pregnancy Books For Dads
#9. Assess Compatibility, Communication Skills, And Experience
It is essential to ensure that you feel comfortable with the doula you choose.
Consider whether they share your values, beliefs, and parenting style. You should also consider their personality and energy level and think about whether you would feel comfortable having them support you during labor and birth.
Your doula should also be an excellent communicator, able to listen actively to your concerns and preferences and provide unbiased and evidence-based information.
They should also be able to explain medical terminology and procedures in an easily understandable way without causing any unnecessary anxiety.
Finally, it's important to inquire about the doula's experience and training.
Ask questions about their practice area, how long they have been practicing as a doula, and how many births they have attended. You may also consider checking references or reviews from other clients.
Related:What Husbands Should Not Do During Pregnancy (5 Things to Avoid & What To Do Instead)
4. Consider Their Training And Certification
#10. Learn About Their Education and Training Background
Doulas are not required to have a specific degree or certification to practice.
However, many Doulas do have training in childbirth education, doula support, and other related fields.
Some Doulas obtain their training through workshops, conferences, or certification programs offered by various organizations.
There are several doula training and certification organizations that offer comprehensive programs for aspiring doulas. Some of these organizations include DONA International and CAPPA.
These training programs typically cover topics such as prenatal care, childbirth education, breastfeeding support, postpartum care, and professional ethics.
It's important to note that while education and training can be helpful, a doula's experience and approach may also be important factors to consider when choosing a provider.
It's always a good idea to interview potential doulas and ask about their training, experience, philosophy, and availability before making a decision.
Related: Morning Sickness What To Eat When Nothing Sounds Good?
#11. Ensure They Are Up-To-Date With Current Best Practices
One of the key factors to consider when hiring a doula is their level of knowledge and expertise in the field.
It is important to ensure that they are up-to-date with the current best practices in doula care.
You can do this by asking the doula about their training and experience, as well as any ongoing education or certifications they have completed.
You can also ask for references or read reviews from past clients to get a better understanding of their skills and approach to care.
By choosing a doula who is knowledgeable and experienced in current best practices, you can feel confident that they will provide you with the highest level of support during your pregnancy and childbirth journey.
Related: Best +75 Pregnancy After Loss Affirmations
5. Review Their Services and Fees
#12. Understand What Services Are Included In Their Package
A doula's services may vary depending on the package that you choose.
However, some of the common services that doulas offer include:
1. Prenatal support- This may include regular check-ins, assistance and guidance with creating a birth plan, and education on childbirth.
2. Labor support- Doula stays by the patient's side during labor to provide emotional and physical support. They can offer comfort measures such as massage, breathing exercises and position changes.
3. Postpartum support- This involves helping the patient with recovery after childbirth, including breastfeeding support, newborn care and emotional support.
It's important to discuss the details of these services with your doula beforehand and to clarify any other specific requirements or preferences and avoid misunderstandings or miscommunications later on.
Related: Dad Hospital Bag: What To Pack In Hospital Bag For Dad?
#13. Compare Fees and Payment Plans of Different Doulas
When it comes to hiring a doula, it is important to consider the fees and payment plans of different doulas and make an informed decision based on your budget and needs.
You may also request a breakdown of fees and what is included in the services offered by the doula. This will help you ensure that you are getting value for your money.
You may also want to check with your health insurance provider to see if they cover doula services.
Related: Best +30 Birth Affirmations
It is always important to clarify any potential fees or costs with a doula before hiring them.
This includes discussing the services they provide, hours of availability, and any additional expenses such as transportation or specialized equipment.
It is also a good idea to have a written contract that outlines the terms of the agreement to avoid any confusion or misunderstandings later on.
Related: Best 10 Postpartum Books
6. Check Their Availability
#15. Identify Their Availability for Your Estimated Delivery Date
When looking to hire a doula, it is important to determine their availability for the time around your estimated due date.
Ask them to confirm their availability and whether they have any other bookings or commitments around that time.
Related: 10 Tips For Successful Breastfeeding
#16. Discuss Backup Plans In Case of Emergency
It is important to have backup plans in case of emergency before hiring a doula.
Most Doulas will have a contingency plan in place in case they cannot attend your birth due to illness or unforeseen circumstances.
Make sure you know what this plan is and that you feel comfortable with it.

You may consider hiring a doula agency. These agencies typically have several doulas on their list, which means that if your primary doula cannot attend your birth, there will be someone else available to step in.

You may also consider having a support person as a backup. This could be your partner, a close friend or family member, or a professional birth coach.
Related: How To Combine Breastfeeding And Pumping?
#17. Ensure They Have The Flexibility To Meet Your Needs
When looking for a doula, it's important to ensure they have the flexibility to meet your needs.
This means finding someone who can work with your schedule, attend your preferred birth location, and provide the level of support you desire.
Some questions to ask a potential doula include:
What is your availability leading up to my due date?
Are you able to support me if I choose to give birth at home or in a birth center?
Are you available to provide postpartum support as well?
7. Get References And Reviews
#18. Request References From Former Clients
Checking references is an important step in the hiring process, it will help you to learn more about the doula's experience, style of support, reliability and other relevant skills.
Ask the doula for a list of their previous clients who they have supported as a doula.
Contact those clients and ask them about their experience working with the doula.
You can ask questions such as:
How did the doula support you during your pregnancy and birth?
Did you feel comfortable working with the doula?
Was the doula reliable and responsive to your needs?
Would you recommend this doula to other expectant parents?
Hiring a doula is a personal decision, and it's important to find someone who fits your needs and preferences.
Don't hesitate to ask for references to help you make an informed decision.
Related: How To Increase Milk Supply During Period?
#19. Look For Reviews or Testimonials on Their Website or Online Platforms
It's always important to do your research and read reviews or testimonials from past clients before hiring any service provider, including doulas.
Many Doulas have websites where they showcase their services and often feature client testimonials.
It's also a good idea to check online platforms such as Google Reviews or social media to see what others are saying about the doula you're considering.
This can give you a better idea of their expertise, approach, and overall experience working with them.
Remember that each expecting mother has unique needs and preferences, so your decision should be based on what feels right for you and your family.
Related: How To Massage Engorged Breasts?
8. Make A Decision
#20. Consider All The Information Gathered During The Research Process
Consider all the information gathered during your research process before hiring a doula.
This may include recommendations from friends or online reviews, evaluating a potential doula's experience and training, discussing their availability, assessing communication style, and asking about their fees and services offered.
It's important to find a doula who you feel comfortable with and who aligns with your individual needs and preferences.
By carefully considering all the information gathered during your research process, you can feel confident in your decision to hire a doula who will provide you with supportive and compassionate care throughout your pregnancy, childbirth, and postpartum journey.
Related: When Does Breastfeeding Get Easier? A Guide for New Mothers
#21. Trust Your Gut Instinct And Choose The Doula That Feels Right For You
Childbirth is a significant life event, and you want to feel supported and comfortable with the person who will be there for you throughout the process.
Don't rush the process. Instead, take the time to meet with different doulas, ask questions, and get a sense of their personality, communication style, experience and approach.
Trust your intuition and choose the doula that feels right for you.
Once you have made a decision about whether or not to hire a particular doula, it is important to thank them for their time and let them know of your decision as soon as possible.
Related: Best 10 Breastfeeding Books
Conclusion
You'll be spending a lot of time with your doula during a very intimate and vulnerable experience, so it's important to choose someone you feel comfortable with and trust.
Remember that Doulas are professionals who want the best possible outcome for you, so don't be hesitant to communicate honestly with them. A respectful and timely communication can help ensure that everyone involved in the process ends up feeling satisfied and valued.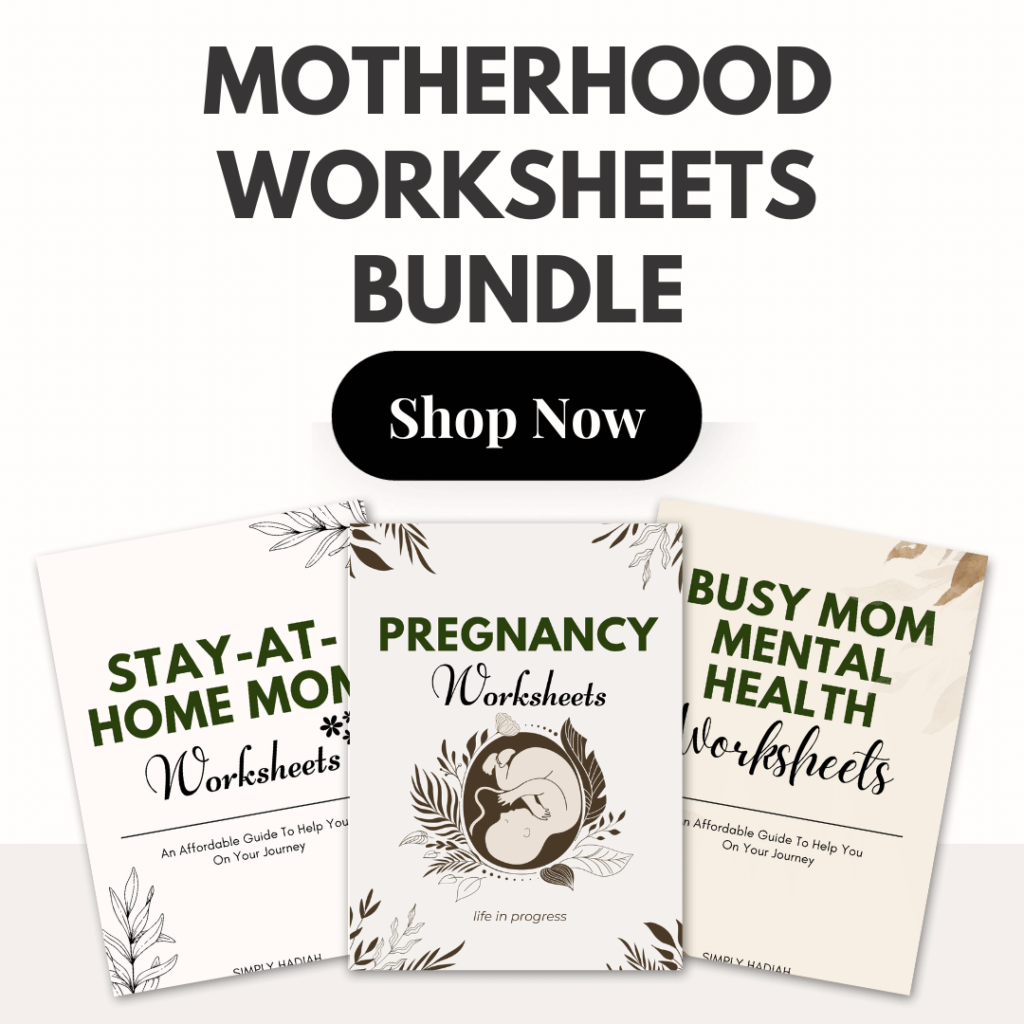 ---
---