This post contains some of the best doula quotes.
What Is a Doula?
A doula is a trained professional who provides emotional, physical, and informational support to a woman and her partner before, during, and after childbirth.
Doulas are not medical professionals, but they can provide comfort measures such as massage, breathing techniques, and positioning suggestions during labor.
They also assist with communication between the mom and healthcare providers, help with birth plans, and may offer postpartum support like breastfeeding assistance and baby care education.
The goal of a doula is to help create a positive birthing experience and empower the birthing person to make informed decisions for themselves and their baby.
Related: Top 17 Questions To Ask A Doula
Two Types of Doulas
There are two main types of doulas:
1. Birth Doulas
A birth doula provides emotional, informational, and physical support to a mother during the labor and delivery process.
They can assist in creating a birth plan, provide comfort measures such as massage and breathing techniques, offer encouragement and advocacy, and help facilitate communication between the birthing mother and medical staff.
2. Postpartum Doulas
A postpartum doula provides practical and emotional support to a new mother and family after the birth of a child.
They can assist with newborn care, provide breastfeeding support, help with household chores, offer emotional support and guidance, and help the family adjust to their new roles and responsibilities.
There's also another type of doulas: loss doulas.
A loss doula provides emotional and practical support to individuals and families who have experienced the loss of a pregnancy, infant, or loved one.
Their role involves offering comfort, guidance, and resources during this difficult time. They may help families navigate the grieving process, assist with funeral arrangements, and provide a listening ear for those in need.
Related: Fertility Resources (Support Groups, Apps, Books, Podcasts)
Doula Quotes
1. "A big part of my work as a doula is giving women space to share and process thoughts, emotions, traumas and experiences that are affecting their emotional and energetic health in the lead-up to birth." – Gabrielle Nancarrow – "The Birth Space"
2. "A birth doula is someone who is specially trained to provide information, education, care and support to birthing families. They listen to your hopes and fears and hold space for you as you move through your pregnancy and birth your baby. They help you navigate the maternity system and remind you of your rights. They are not medically trained so their focus is on providing emotional and physical support during your birth, complementing your midwife or obstetrician. They are also there for your partner if you have one, to support them so they feel empowered and involved in the experience." – Gabrielle Nancarrow – "The Birth Space"
3. "A doula cannot and does not take over your role as the birth partner because you know the birthing person better and love them and the baby as no one else does. But there are many times when the person giving birth needs more than one helper in labor, and the partner needs reassurance, advice, and help, too." – Penny Simkin – "The Birth Partner"
4. "A doula does not perform any medical services and does not help with the actual birth. To put it bluntly, a doula works with the mother from the waist up, while the midwife primarily attends to the mother from the waist down." – Rachel Gurevich – "The Doula Advantage"
Related: Best 70 Pregnancy Hacks (+Products Recommendation)
5. "A doula is a person who is trained to assist you during childbirth. If you cannot afford a doula, try contacting a local doula collective anyway, because they may have doulas-in-training whose services are low cost or even free. Many new doulas will volunteer their services to gain experience." – Lindsey Bliss – "Doula's Guide to Empowering Your Birth"
6. "A doula is another kind of birth partner, one becoming more popular in North America. The number of doulas is increasing rapidly, especially in cities, although doulas are still in short supply in some areas. Sometimes, the doula is the pregnant person's only birth partner, but more often, the doula helps both the laboring person and birth partner. The doula is an experienced guide and support person to the pregnant person or expectant couple." – Penny Simkin – "The Birth Partner"
7. "A doula reassures you both that these are normal challenges and feelings during this phase and encourages the laboring person that this can be done. The doula's calmness can transfer to and help both of you. Doulas know this is the way labor unfolds and remain patient and upbeat. Their quiet confidence, based on training and experience, along with specific suggestions and help with comfort measures, can make you more effective at this challenging time. If you feel unsure, the doula can step in and demonstrate a technique or help with such measures as massage or the Take-Charge routine. Or, if needed, the doula can give you a break." – Penny Simkin – "The Birth Partner"
8. "A doula's life is like no other. Our whole goal is to not be in control! We exist in the moment, mindful, in a breath. That's hard work. Being in control, multi-tasking, taking charge – those are all behaviors that get repeatedly rewarded in modern society. Doula work is the antithesis of constant hurrying and seeking control, so we don't get recognized for the supportive, nurturing skills we've been challenged to develop." – Amy L. Gilliland– "The Heart of The Doula"
Related: Best 7 Pregnancy Self Care Products
9. "A postpartum doula supports a new mother and family after the birth. She may help the new mother by doing light housework, cooking healthful meals for the family, entertaining the newborn's older siblings, or demonstrating newborn baby care, like bathing the baby or helping with breast-feeding. The doula may come every day for a few hours, a few times a week, or just provide support on the first day home. Some doulas will help care for the baby at night so the mother can rest in between late-night feedings." – Rachel Gurevich – "The Doula Advantage"
10. "An antepartum doula provides emotional and practical support for pregnant women. She may help the mother-to-be by doing light housework, cooking meals, running errands, and caring for older children. She may attend to a mother on bed-rest or help a mother with an uncomplicated pregnancy. Antepartum doulas also may provide lists of local resources, lend out books or informational videos, teach one-on-one childbirth education classes, practice relaxation techniques with the mother, or give the expectant mother a much-needed massage." – Rachel Gurevich – "The Doula Advantage"
11. "Another very popular misconception is that doulas are only for people who want an unmedicated vaginal birth. I work with clients who plan on getting an epidural but would like some tips and techniques for managing labor at home before heading to the hospital." – Lindsey Bliss – "Doula's Guide to Empowering Your Birth"
12. "As your hormones surge and you prepare for the huge life transitions of finishing at work, giving birth and becoming a mother, you can feel overwhelmed with the enormity of it all. Finding a safe space to share your innermost thoughts and fears is so important. This might be with your partner, a friend, your doula, care provider or therapist." – Gabrielle Nancarrow – "The Birth Space"
Related: What To Do After Positive Pregnancy Test?
13. "Birth doulas typically offer two to three prenatal meetings, are on call for and attend your birth, and follow-up with one to two postpartum sessions in your home. During your birth, they offer physical (touch, massage, acupressure, rebozo), emotional and informational support during one of the most intense experiences of your life. They are there for you in whatever capacity you need." – Gabrielle Nancarrow – "The Birth Space"
14. "Birth is a vulnerable space – don't go with the first doula you meet just because you've made the effort to meet them. Keep searching until you find someone you and your partner truly connect with." – Gabrielle Nancarrow – "The Birth Space"
15. "Doula work is a unique profession. We deal with the intangible and the unexplainable. We stand in our own strength letting things be the way they are without trying to fix them or pretty them up. We are deeply intimate during a vulnerable transition in people's lives. Then we move away, having helped them to find strength and abilities they didn't know they possessed. Our services are needed and valuable. When we hold this as truth inside ourselves, we know who we are. That transforms everybody." – Amy L. Gilliland– "The Heart of The Doula"
Related: How To Use A Pregnancy Pillow?
16. "Doulas are often making value-laden decisions. "Do we put the client's needs always first or do we need to consider how our actions will reflect on other doulas? Do you honor the intentions laid out in the birth plan or do you respect the choices that are now being made in labor? When a client asks about your births, is that what they really want to know? How do you negotiate working with all the different kinds of nurses, midwives, and physicians that you'll encounter? How do you become a part of a support team when you've never even met your teammates before?"" – Amy L. Gilliland– "The Heart of The Doula"
17. "Doulas are part of the labor force and we are respected as a paid paraprofessional in many settings. That's probably the biggest change." – Amy L. Gilliland– "The Heart of The Doula"
18. "Doulas do not make decisions for you or project personal preferences on you, but rather help you get the information you need to make good decisions. A doula's goal is to help the laboring person have a satisfying birth as they define it." – Penny Simkin – "The Birth Partner"
19. "Doulas sacrifice to be there for their clients. They prioritize other people's birth memories above the needs of their own families. They get paid less than what they are worth – often wages are barely above the poverty line. There is a limit to how many clients one can physically and psychically manage. Yet, this work is something that so many of us cannot imagine not doing. It fulfills some part of who we are – it expresses our life essence. To help another person through childbirth – as they are physically going through the process of giving life to another human being – is what we feel we are called to do." – Amy L. Gilliland– "The Heart of The Doula"
Related: Top 12 Tips On How To Deal With Morning Sickness At Work
20. "Doulas view pregnancy and childbirth as a natural process. They trust in the woman's body to birth her baby, and they respect a woman's individual way of laboring—whether she plans to use medication or not. At the same time, they are familiar with the medical procedures that are sometimes needed to help a mother and child give birth safely." – Rachel Gurevich – "The Doula Advantage"
21. "During labor, the group without a doula lost track of time and did not know if they were getting closer to the birth or what they should expect next. The moms that did have a doula were more aware of the various stages of labor and knew that as time progressed, they were getting closer to the birth." – Rachel Gurevich – "The Doula Advantage"
22. "Every birth is different, and having a knowledgeable advocate throughout the process is a huge asset." – Lindsey Bliss – "Doula's Guide to Empowering Your Birth"
Related: Minimalist Hospital Bag Checklist (+Hospital Bag Checklist PDF)
23. "Every doula is different, as is every mother. What helps one mom relax may make another mother tense. When you meet with your doula, tell her what you think you'll like, and she'll help you understand your options." – Rachel Gurevich – "The Doula Advantage"
24. "Granted not all of those people may be willing to pay a doula a sustainable fee. But the doula's biggest market is second time parents! They are more aware of the doula's value and will pay money not to repeat their first experience." – Amy L. Gilliland– "The Heart of The Doula"
25. "If you have a doula, give them a heads-up call during prelabor even if you do not need extra support yet—especially if prelabor goes on for a long time. Depending on the situation and the pregnant person's needs, the doula may simply talk with you by phone or may join you at this time. The doula will listen to both of you describe what is going on and give concrete suggestions for raising your spirits if you are discouraged, pacing yourselves if progress is slow, and getting some rest, even if neither of you can sleep." – Penny Simkin – "The Birth Partner"
26. "If you have deep rooted intergenerational trauma, previous birth trauma and/or a history of loss (including pregnancy loss and abortion), these things can also come up during your birth in many different ways. If these words connect for you, please try to find someone with whom you can share openly and honestly. It may be your partner, your doula, midwife or therapist. Acknowledging your past traumas is the first step in resolving them." – Gabrielle Nancarrow – "The Birth Space"
Related: Best +25 Pregnancy Journal Prompts (+FREE PDF Download)
27. "In many communities, postpartum doulas are available to help new families for the first few weeks. These doulas come to the home, usually for a few hours each day for a few weeks, and do whatever needs to be done in the way of light housekeeping, meal preparation, errand running, and care of older children. Most importantly, they are very knowledgeable about newborn care and feeding and can teach new parents a great deal. A postpartum doula also can identify problems the new parent or baby may be experiencing and make referrals for help, if necessary. Hiring a postpartum doula can make it possible for you both to spend time enjoying the baby, to relax a bit, and even get a nap." – Penny Simkin – "The Birth Partner"
28. "Maintaining the birthing environment is another way doulas help moms cope. The doula may dim the lights, play soft music, or keep family members occupied. She may help straighten up the room, make sure you have enough pillows, fetch ice chips or pat a cool wash cloth on your face. She'll be there if your partner needs to leave the room, making sure you are never left alone—unless that is what you want." – Rachel Gurevich – "The Doula Advantage"
29. "Many people hold a misconception about doulas: that we are crystalcarrying woo-woo types who only attend homebirths. This is so far from the truth. Doulas support all births in every setting without judgement, from elective caesareans to spontaneous vaginal births to hospital inductions to homebirths. Some of us are very spiritual while others are far from it." – Gabrielle Nancarrow – "The Birth Space"
Related: Best Pregnancy Resources (Information, Apps, Books, Podcasts)
30. "Massage is another tool doulas use to help support their clients. The doula may massage her client's feet, arms, or back. She may rub her temples or brush her hair. Effleurage, or gliding the hands gently over the skin, can help." – Rachel Gurevich – "The Doula Advantage"
31. "Most important, those birthing with the help of a doula had a more positive attitude toward themselves and felt that their hard work is what brought the new baby into this world. They felt more in control and had higher self-esteem. Conversely, the women who were not supported by a doula felt like passive participants in the birth. They viewed the last moments of labor as a series of medical interventions that finally led to the birth of the baby, and the women gave the doctors all the credit. (Campero et al., 1998)" – Rachel Gurevich – "The Doula Advantage"
32. "Often people confuse doulas with midwives. Doulas don't catch babies or offer medical advice. We are strictly concerned with the waist up." – Lindsey Bliss – "Doula's Guide to Empowering Your Birth"
33. "One of the most positive developments in maternity care is the addition of the birth doula, who guides and supports women and their partners continuously through labor and birth." – Penny Simkin – "The Birth Partner"
Related: Best +75 Pregnancy After Loss Affirmations
34. "Some people think that a doula is only for the new-agey types and not for modern-day folk. This couldn't be further from the truth. Doulas are for everyone." – Lindsey Bliss – "Doula's Guide to Empowering Your Birth"
35. "The American Academy of Family Physicians encourages the use of doulas because doulas decrease the need for pain medications, which in turn increases breastfeeding success rates." – Rachel Gurevich – "The Doula Advantage"
36. "The American College of Obstetricians and Gynecologists encourages the use of doulas because their use lowers cesarean section rates in hospitals." – Rachel Gurevich – "The Doula Advantage"
37. "The doula is trained and experienced in providing emotional support, physical comfort, and nonclinical advice. They draw on their knowledge and experience as they reassure, encourage, comfort, and empathize with the laboring person. The doula also works with the partner, guiding and assisting you on how to help, suggesting when to use particular positions, the bath or shower, and specific comfort measures." – Penny Simkin – "The Birth Partner"
Related: Best 10 Pregnancy Books For Dads
38. "The professional doula often works in the background to make things run more smoothly and help people to get along. Of course doulas do more than what is on this list but those activities (i.e. comfort measures, encouragement) can also be done by nurses and loved ones." – Amy L. Gilliland– "The Heart of The Doula"
39. "The women who did not have a doula were less likely to express themselves freely when asked how they felt the medical staff treated them. While most of them said they had little or no communication with the staff, and a few said the staff was rough with them during examinations, they all said they were "grateful" for the care they received. However, the women who received support from a doula were forthright about the way they were treated, whether they felt anger or gratitude." – Rachel Gurevich – "The Doula Advantage"
40. "The women who were supported by a doula found it easier to ask questions of the medical staff, even when the hospital was busy. The doulas encouraged the women to ask questions, and when the mothers did not ask the medical staff, they talked to their doulas about options and fears. The group that did not receive support from a doula asked very few questions, and when they did ask questions, they were often given pat answers like, "There is nothing to worry about."" – Rachel Gurevich – "The Doula Advantage"
41. "Unresolved trauma remains in the body and for those women who have experienced trauma, birth can be triggering on many levels. If you have a history of sexual abuse or sexual assault, it is especially important to seek the right support during pregnancy. If you are unsure where to start, speak to your doula if you have one or a trusted medical or alternative therapy practitioner who I hope will guide you in the right direction." – Gabrielle Nancarrow – "The Birth Space"
Related: What Husbands Should Not Do During Pregnancy (5 Things to Avoid & What To Do Instead)
42. "Usually when people use the word, they are referring to a labor doula, but there are two other kinds: postpartum and antepartum doulas. While some provide both labor and postpartum services, the majority specialize in one of the three areas." – Rachel Gurevich – "The Doula Advantage"
43. "We are often the doula for partners as well, making sure they are fed, caffeinated, and rested so they can be the best possible birth partner for the laboring person. We can also take some pressure off of the partner as the primary birth partner and help normalize the process. This can reduce anxiety for everyone involved." – Lindsey Bliss – "Doula's Guide to Empowering Your Birth"
44. "What a lot of people don't know about doulas is that they show up for you and your partner – working equally hard to support you both. In the case of first-time parents, your partner has likely never witnessed a birth before, let alone been an intimate part of one. Doulas work to ensure you both feel informed, supported and empowered and take the pressure off the partner having to handle everything and know everything." – Gabrielle Nancarrow – "The Birth Space"
Related: Dad Hospital Bag: What To Pack In Hospital Bag For Dad?
45. "Why consider a doula? Childbirth is intense, demanding, unpredictable, and painful, and it can last for a few hours to 24, 36, or even more. Even if you are well prepared, you and the pregnant person may find it difficult to apply your classroom learning in the real situation. If you are not well prepared, all the challenges of labor are baffling and anxiety producing." – Penny Simkin – "The Birth Partner"
46. "With your love and understanding of the laboring person, the knowledge you've gained from childbirth classes and this book, your dedication to the baby, combined with the doula's guidance, reassurance, experience, knowledge, and commitment to a satisfying birth as the birthing person defines it, the birthing person will have a terrific support team." – Penny Simkin – "The Birth Partner"
47. "Your birth education should be multi-layered. First, if you are able to hire a doula, do so. Many doulas will provide birth education as part of their offering and will be available to you when you have questions throughout your pregnancy." – Gabrielle Nancarrow – "The Birth Space"
Related: Breastfeeding Resources (Information, Apps, Books, Podcasts)
48. "Your emotional experience during birth is just as important as what you experience physically and can have lifelong effects." – Gabrielle Nancarrow – "The Birth Space"
49. "A doula has not only received specialized training but has also attended other births. Plus, she's used to seeing women labor. You may feel upset or nervous, worrying that something is wrong. It's difficult to remember what you learned in class when emotions are running high. Your doula, on the other hand, is comfortable with the ways of birth and will remain objective." – Rachel Gurevich – "The Doula Advantage"
50. "Doulas do not replace fathers. As my doula, Dianne Lentine, told my husband, "I won't be there telling her how much I love her. That's your job." Doulas provide practical support, but fathers radiate strength and love to their partners." – Rachel Gurevich – "The Doula Advantage"
Related: How To Combine Breastfeeding And Pumping?
How To Find a Doula?
Finding a doula can be an exciting and overwhelming experience, but there are some tried and true methods for locating the perfect support person for your pregnancy, labor, birth, and postpartum journey.
Here are some steps to finding a doula:
1. Determine your needs: It's essential to know what kind of support you're looking for. Would you like help with coaching and comfort measures during labor? Or are you hoping to have someone knowledgeable about breastfeeding and infant care in the postpartum period?
2. Ask for recommendations: Reach out to friends, family, or co-workers who have used a doula before. You could also ask your healthcare provider if they know of any doulas who work in your area.
3. Use a doula directory: There are several online directories specifically designed for doulas that can help you find one in your area. Some popular options include DoulaMatch.net and DONA International.
4. Interview potential doulas: Once you've found some doulas you're interested in, set up an interview to get to know them and ask any questions you may have. You could ask about their experience, training, philosophy, and fees.
5. Make a decision: After interviewing potential doulas, take some time to consider which one is the best fit for you. It's important to choose someone you feel comfortable with and who you trust to provide the support you need.
Related: Best 10 Newborn Care Books
Conclusion
A doula is a professional who provides emotional, physical, and informational support to a woman during her pregnancy, childbirth, and postpartum period.
Doulas are trained to offer comfort measures such as relaxation techniques, massage, and breathing exercises to help a woman cope with the pains and stresses of labor and delivery.
They also provide education and advocacy for the mother's birth preferences and facilitate communication between the mother, her partner, and medical providers.
Overall, doulas play an important role in ensuring that expecting mothers have a positive and empowering childbirth experience.
Download Questions To Ask A Doula PDF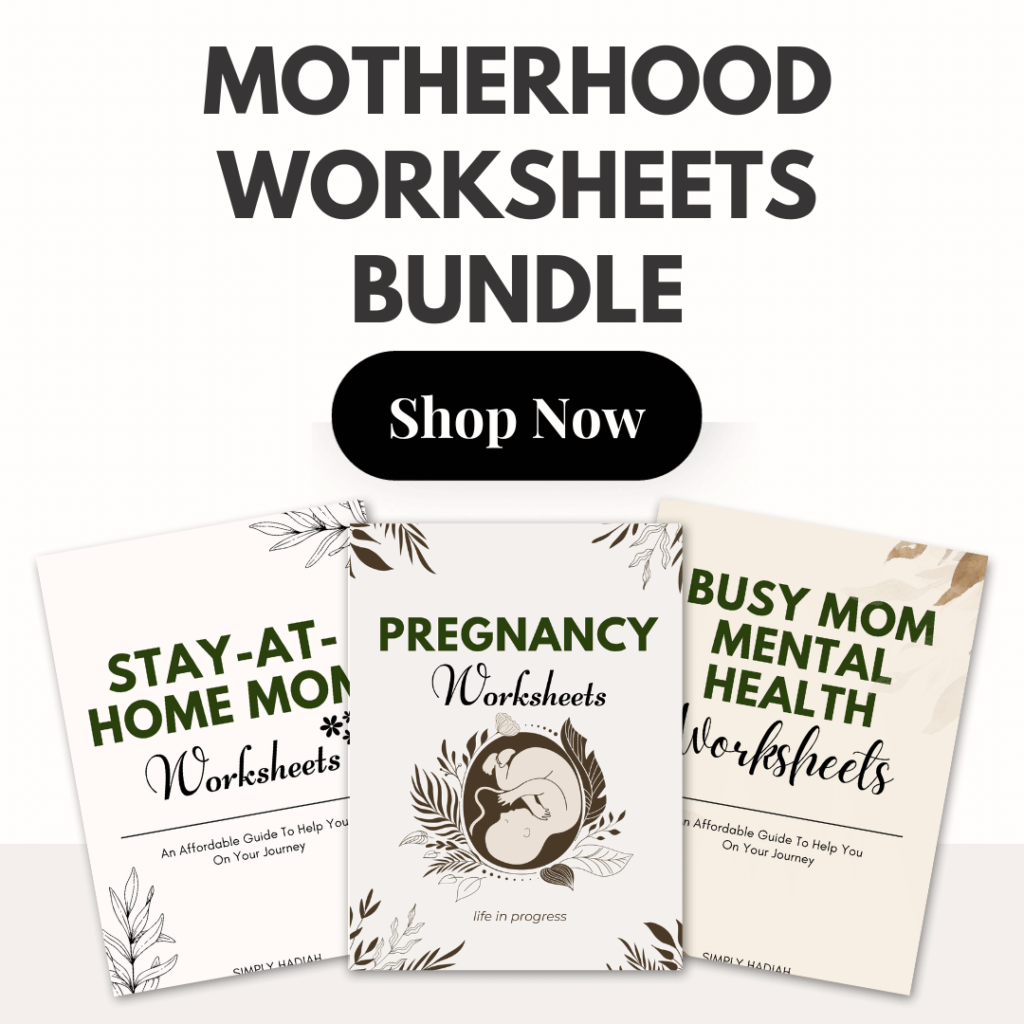 ---
---