The following are some of the best fertility books.
Disclosure: Some of the links below are affiliate links. This means that, at zero cost to you, I will earn an affiliate commission if you click through the link and finalize a purchase.
Fertility Books
By Toni Weschler
Taking Charge of Your Fertility, 20th Anniversary Edition is the ultimate guide to natural birth control, pregnancy achievement, and reproductive health.
Written by Toni Weschler, a nationally respected women's health educator, this book offers a step-by-step approach to understanding your fertility and using that knowledge to achieve your goals.
This updated edition includes new information on topics such as preconception planning, health issues affecting fertility, and advances in fertility treatments. Additionally, the book provides detailed charts and graphs to help you track your menstrual cycle and recognize patterns in your fertility.
With its comprehensive approach and friendly tone, Taking Charge of Your Fertility is an essential resource for women who want to take control of their reproductive health and achieve their family planning goals.
Whether you are trying to conceive, avoid pregnancy naturally, or simply understand your body better, this book has everything you need to know.
Related: Best 70 Pregnancy Hacks (+Products Recommendation)
By Rebecca Fett
It Starts with the Egg by Rebecca Fett is an informative and comprehensive guide on how egg quality can affect fertility, prevent miscarriages, and improve the chances of a successful pregnancy through IVF.
The book is written in a clear and approachable manner, making it easy for readers to understand complex scientific concepts without feeling overwhelmed.
The author draws on the latest research in reproductive science to explain how lifestyle choices, dietary habits, environmental factors, and genetics can impact egg quality. She also provides practical advice on how to optimize egg health through diet, supplements, and other interventions.
Whether you are trying to conceive naturally or going through IVF, this book is an invaluable resource that will help you make informed choices about your reproductive health and increase your chances of having a healthy baby.
Related: Best 7 Pregnancy Self Care Products
By Alisa Vitti
WomanCode is a groundbreaking book that offers a radical approach to women's health, designed to help them understand and optimize their menstrual cycles.
Written by Alisa Vitti, a renowned menstrual health expert, this book provides a comprehensive guide for women about how to harness the power of their hormones to improve their moods, enhance their fertility, and enjoy a more fulfilling sex life.
Through her extensive experience working with thousands of women, Vitti has developed a revolutionary approach called the "FLO protocol," which emphasizes the importance of nutrition, self-care, and lifestyle changes in managing women's hormonal imbalances. By following her easy-to-use, step-by-step program, women can learn how to balance their hormones, regulate their cycles, reduce PMS symptoms, and boost their overall health and wellbeing.
Whether you are struggling with infertility, irregular periods, or simply want to feel more energized and alive, this book is the perfect guide to help you achieve optimal health, happiness, and vitality.
Related: Top 11 Tips On How To Deal With Morning Sickness At Work
By Heidi Murkoff
the bestselling author Heidi Murkoff, this book covers everything from preparing your body for pregnancy, understanding fertility and ovulation, tracking your menstrual cycle, nutrition, exercise, and even managing stress and emotions.
The book provides practical tips and advice on how to increase your chances of conception, including advice on sexual positions, timing intercourse, and using ovulation prediction kits. It also discusses common fertility issues and treatments such as IVF, and offers guidance on dealing with the emotional ups and downs of trying to conceive.
Whether you are just starting your journey or have been trying for a while, this book offers the guidance and support you need to make your dreams of parenthood a reality.
Related: Minimalist Hospital Bag Checklist (+Hospital Bag Checklist PDF)
By Lisa Hendrickson-Jack
The Fifth Vital Sign is a groundbreaking book that explores the importance of understanding and tracking a woman's menstrual cycle as a key indicator of overall health and fertility.
Author Lisa Hendrickson-Jack emphasizes the significance of the menstrual cycle as the fifth vital sign, in addition to traditional indicators such as temperature, blood pressure, pulse, and respiratory rate. The book delves into the science behind the menstrual cycle and its various phases, and offers practical advice and strategies for optimizing fertility and reproductive health.
Hendrickson-Jack also addresses common misconceptions and societal taboos surrounding menstruation and encourages women to take charge of their menstrual health and well-being.
With a foreword by Lara Briden ND, The Fifth Vital Sign is a must-read for women seeking to better understand their bodies and take control of their reproductive health.
Related: Best +25 Pregnancy Journal Prompts (+FREE PDF Download)
By Melanie Dale
Infreakinfertility is a book that offers hope and support to those who are struggling with infertility. The author, Melanie Dale, shares her personal story of infertility and details the emotional toll it took on her and her husband. With honesty and humor, she offers practical advice on how to navigate the medical and emotional aspects of infertility.
Dale explores topics such as finding the right doctor, dealing with the financial burden of infertility treatments, handling the emotional roller coaster of hope and disappointment, and coping with the strain infertility can put on relationships. She also provides encouragement for those who have decided to pursue adoption or other alternative paths to parenthood.
Written in a relatable and conversational style, Infreakinfertility is a must-read for anyone struggling with infertility or supporting someone who is. Dale's compassionate and understanding voice helps readers feel less alone and more equipped to handle the challenges of infertility.
Related: Best +75 Pregnancy After Loss Affirmations
By Angela C. Wu, Katherine Anttila, Betsy Brown
Fertility Wisdom is a comprehensive guide to understanding and using traditional Chinese medicine (TCM) to address infertility. The authors, Angela C. Wu, Katherine Anttila, and Betsy Brown, draw on their combined expertise in TCM, acupuncture, and Western medicine to offer a personalized approach to fertility care.
The book begins with an introduction to TCM and how it differs from Western medicine in its approach to health and healing. The authors then delve into the specifics of fertility and explore the various factors that can affect reproductive health. They cover topics such as menstrual irregularities, endometriosis, ovarian cysts, male factor infertility, and more. The heart of the book is a detailed discussion of how TCM can be used to enhance fertility.
The authors offer practical advice on diet, exercise, and lifestyle changes, as well as guidance on specific TCM treatments such as acupuncture, herbs, and dietary therapy. They also provide case studies and success stories to illustrate the power of TCM in treating infertility.
Related: Best Pregnancy Resources (Information, Apps, Books, Podcasts)
By Jean M. Twenge
"The Impatient Woman's Guide to Getting Pregnant" is a comprehensive guidebook written by Jean M. Twenge for women who are eager to conceive as quickly as possible.
It provides a wealth of advice and tips on everything from fertility testing and ovulation prediction to lifestyle changes that can boost your chances of getting pregnant. The book takes a no-nonsense approach to the subject, addressing common myths and misconceptions about fertility and conception in a clear, straightforward manner.
It also discusses the latest research on fertility treatments and offers guidance on when to seek medical help if you're struggling to conceive.
Related: Best 30 Fertility Affirmations
By Aimee Raupp MS LAc
In "Yes, You Can Get Pregnant," Aimee Raupp offers a comprehensive and holistic approach to improving fertility and increasing the chances of conception.
With natural remedies, diet and lifestyle changes, and personalized self-care practices, Raupp provides practical solutions for women seeking to optimize their reproductive health.
From managing stress and enhancing emotional well-being, to understanding the impact of toxins and environmental factors on fertility, this book provides a wealth of information and guidance for women of all ages who are hoping to conceive.
Related: Fertility Resources (Support Groups, Apps, Books, Podcasts)
By Jorge Chavarro
The Fertility Diet is a groundbreaking book that reveals natural ways for women to boost their ovulation and improve their chances of getting pregnant.
Written by the expert in nutrition, Dr. Jorge Chavarro, this book is based on extensive research that reveals the foods and lifestyle factors that help increase fertility. The book provides practical advice on how to prepare your body for pregnancy, including what to eat, how to exercise, and how to manage stress.
The dietary recommendations are based on the principles of the Mediterranean diet and include plenty of whole grains, fruits, vegetables, lean proteins, and healthy fats. The book also provides guidance on avoiding certain foods that can hinder fertility, such as trans fats, refined sugars, and processed meats. In addition, The Fertility Diet offers tips on how to balance hormones naturally, which supplements to take, and how to optimize your fertility through lifestyle changes.
By Clare Goodwin RN.
"Getting Pregnant with PCOS" is an informative and practical guide for women struggling to conceive due to polycystic ovary syndrome (PCOS).
Written by experienced registered nurse and fertility specialist Clare Goodwin, this book offers an evidence-based approach to treating the root causes of PCOS and improving fertility. The book covers a range of topics, including understanding the symptoms and diagnosis of PCOS, maintaining a healthy diet and lifestyle, managing stress, optimizing medication and supplements, and using assisted reproductive technologies.
Each chapter includes strategies and insights based on current research and clinical practice, as well as helpful tips from real-life success stories. With its gentle and friendly tone, "Getting Pregnant with PCOS" serves as a supportive and empowering resource for women navigating the challenges of PCOS and infertility. It encourages readers to take a holistic approach to their health and well-being, and provides clear guidance on how to increase their chances of conceiving and having a healthy pregnancy.
By Tamika Woods
Polycystic Ovary Syndrome (PCOS) can be a debilitating condition for women, causing physical and emotional turmoil. In "PCOS Repair Protocol: The Complete Manual To Thriving With Polycystic Ovary Syndrome By Uncovering The Root Cause Of Your Symptoms," author Tamika Woods offers a comprehensive guide to understanding the root causes of PCOS and how to effectively manage its symptoms.
With her gentle, patient approach, Woods provides informative insights into the various aspects of PCOS, including hormonal imbalances, insulin resistance, inflammation, and other contributing factors.
Her practical step-by-step protocol provides guidance on how to address these underlying issues through nutrition, exercise, stress-management techniques, and other natural remedies.
How Fertility Books Can Help?
Fertility books can be a great resource for couples who are trying to conceive.
These books typically offer advice on how to increase fertility, what lifestyle changes can improve the chances of getting pregnant, and what to expect during pregnancy.
They may also cover common fertility issues and their treatments.
Some specific ways fertility books can help include:
1. Understanding fertility: Fertility books can help couples understand the basics of fertility, including how ovulation works, how to track their cycles, and how age affects fertility.
2. Lifestyle changes: Many fertility books offer advice on lifestyle changes that can improve fertility, such as diet and exercise recommendations, stress management techniques, and tips for reducing exposure to toxins.
3. Treatment options: For couples who are struggling with infertility, fertility books can provide information about treatment options, including traditional medical interventions like medication and assisted reproductive technologies (ART).
4. Emotional support: Trying to conceive can be an emotional rollercoaster, and fertility books can offer encouragement and support for couples dealing with the ups and downs of the process.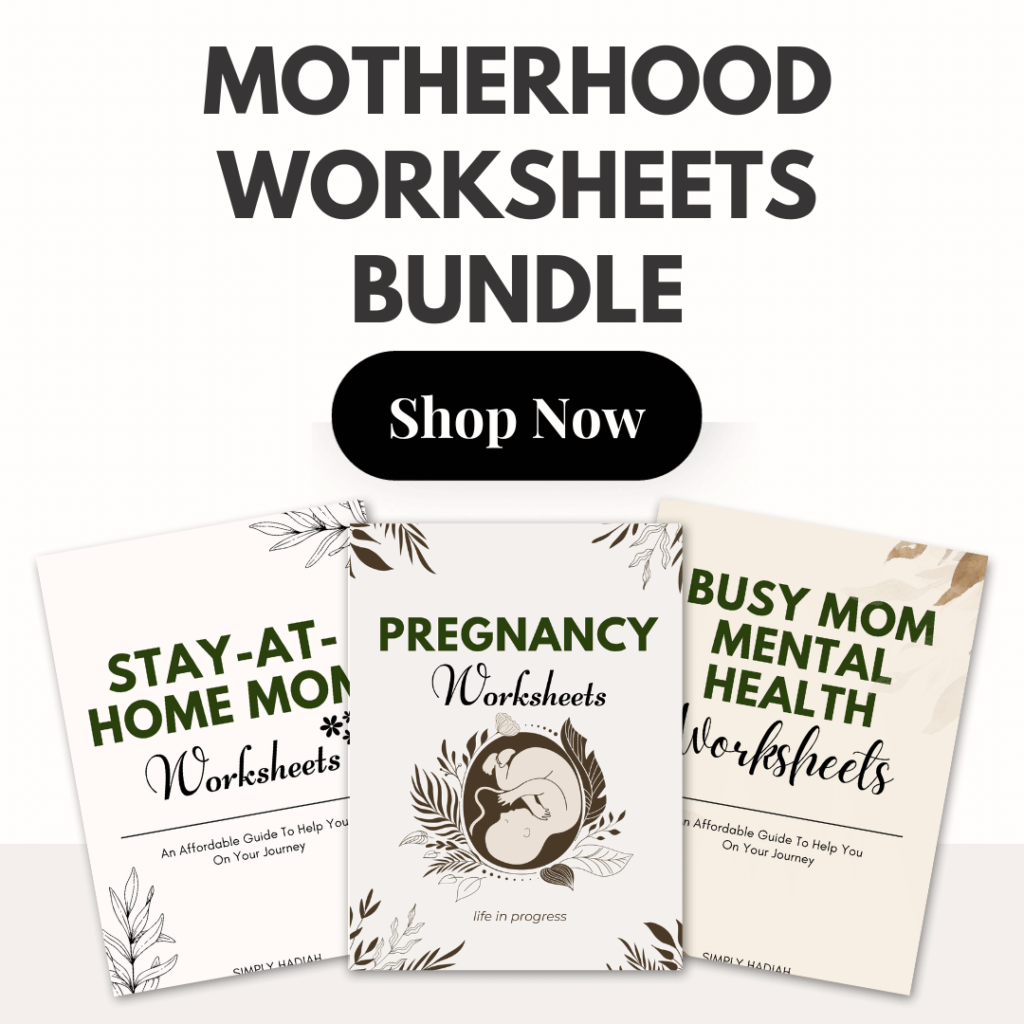 ---
---