The following are some of the best books about miscarriage.
Disclosure: Some of the links below are affiliate links. This means that, at zero cost to you, I will earn an affiliate commission if you click through the link and finalize a purchase.
Books About Miscarriage
By Sarah Philpott
This book contains 31 daily devotions designed to help women who have experienced pregnancy loss to find comfort, hope, and healing. The author, who has also experienced the pain of losing a child, shares her own story with honesty and compassion, offering support and encouragement to readers who are navigating the complex emotions that come with grief.
The devotions in Loved Baby cover a wide range of topics including guilt, anger, fear, and faith, and offer practical advice for coping with these emotions. Each devotion includes a biblical verse, a personal story from the author or another mother, and reflection questions to help readers process their feelings and begin to heal.
Whether you have experienced a recent loss or are still struggling with the pain of a past miscarriage, stillbirth, or infant loss, Loved Baby offers hope and comfort for the journey ahead. With its gentle and loving approach, this book is an essential resource for anyone seeking to find peace, healing, and a deeper connection with God in the aftermath of pregnancy loss.
Related: Best 5 Chinese Medicine Fertility Tips
By Kathe Wunnenberg
"Grieving the Child I Never Knew" is a devotional book that offers comfort and guidance for parents who have experienced the loss of an unborn or newly born child. Written by Kathe Wunnenberg, who has also walked through this difficult journey, the book is divided into forty devotionals that touch on various aspects of grief and healing.
Each devotional includes a scripture passage, a reflective prayer, and a personal story from someone who has experienced a similar loss. The author offers practical suggestions for processing grief, including journaling, creating a memory box, and finding support through community and counseling.
The book acknowledges that everyone's grief journey is unique, yet the devotionals provide a safe and comforting space for readers to process their emotions and experience God's love and healing.
Related: Fertility Resources (Support Groups, Apps, Books, Podcasts)
By Dr. Sunita Osborn
The Miscarriage Map is a compassionate guide for anyone who has experienced the loss of a pregnancy.
Authored by Dr. Sunita Osborn, a clinical psychologist and expert in reproductive health, this illustrated paperback offers a roadmap for navigating the complex emotions and physical changes that can accompany a miscarriage.
With warmth and understanding, Dr. Osborn addresses the different stages of grieving and coping, including strategies for self-care and support.
The book also provides practical advice on dealing with medical procedures and communication with loved ones and healthcare providers.
Related: Best 30 Fertility Affirmations
By Dr. Sunita Osborn
The Miscarriage Map Workbook is a compassionate and honest guide for anyone who has experienced the pain of pregnancy loss.
Written by Sunita Osborn, a registered psychotherapist and certified grief counselor, this workbook provides practical tools and exercises to help you work through your emotional pain, find a path forward, and heal from the trauma of miscarriage.
Through a series of prompts and reflective exercises, you will learn how to acknowledge and express your emotions, identify what triggers your pain, and create a self-care plan that supports your healing process.
Related: Best 5 Books About Foster Care
By Lora Shahine MD
"Not Broken" is a compassionate and practical guide to help women and couples navigate the emotional and physical challenges of miscarriage and recurrent pregnancy loss.
Written by Dr. Lora Shahine, a board-certified reproductive endocrinologist and infertility specialist, this book is a comprehensive resource that covers everything from understanding the science behind pregnancy loss to coping with grief and finding hope in the midst of uncertainty.
Drawing upon her years of experience working with patients who have experienced pregnancy loss, Dr. Shahine offers actionable advice for managing the medical aspects of pregnancy loss, as well as strategies for processing the complex emotional journey that many women face after losing a pregnancy. She also provides insight into the latest research on pregnancy loss and discusses the role of genetics, lifestyle factors, and other key factors that can impact pregnancy outcomes.
Throughout the book, readers will find personal stories from women who have experienced pregnancy loss, as well as practical tips for communicating with partners, friends, and family about their experiences.
Related: Best 12 Fertility Books
By Rachel Lewis
Unexpecting: Real Talk on Pregnancy Loss is a powerful and honest exploration of the author's personal experiences with pregnancy loss.
Rachel Lewis shares her heart-wrenching journey with vulnerability and authenticity, breaking the silence surrounding pregnancy loss and the grief that follows.
Through her story, Lewis sheds light on the emotional, physical, and mental toll that pregnancy loss takes on women and their partners. She offers hope and encouragement to those who have experienced this devastating loss and provides practical advice for navigating the grieving process.
Related: Best 70 Pregnancy Hacks (+Products Recommendation)
By Donna Rothert
At a Loss is a thoughtful and compassionate guide for anyone who has experienced the devastating loss of a pregnancy or infant.
Drawing on her own experience of stillbirth, Donna Rothert offers practical advice for coping with grief, navigating the medical system, and finding support from friends, family, and professionals.
With sensitivity and understanding, Rothert acknowledges the unique challenges faced by parents who have lost a child at any stage of pregnancy or shortly after birth. She provides gentle guidance through the grieving process, including tips for self-care, managing emotions, and communicating with loved ones.
At a Loss also offers practical information on memorializing a lost child, making decisions about subsequent pregnancies, and dealing with the complexities of the healthcare system.
Related: Best +75 Pregnancy After Loss Affirmations
By Heather Dolson R.N.
Whole: Navigating the Trauma of Pregnancy Loss is a compassionate and insightful guide for anyone who has experienced the pain of losing a pregnancy.
Written by Heather Dolson, a registered nurse and mother who has experienced multiple pregnancy losses, this book offers practical and emotional support to help readers navigate the complex and often overwhelming emotions that come with pregnancy loss.
Drawing on her own experiences, as well as the stories of others who have shared their grief and healing journeys with her, Dolson provides a comprehensive look at the physical, emotional, and spiritual aspects of pregnancy loss.
Related: What To Do After Positive Pregnancy Test?
By Kristy Parisi
Miscarriage Mom: The Unspoken Realities of Miscarriage and How to Cope is a comprehensive guide for women who have experienced the heartbreak of miscarriage. Written by Kristy Parisi, a licensed clinical social worker and a mother who has personally gone through three miscarriages, this book offers a supportive and compassionate voice to those who are struggling with the physical and emotional aspects of this devastating experience.
The book covers a wide range of topics, from the causes of miscarriage and common physical symptoms, to dealing with feelings of grief, anger, guilt and shame. It also includes practical advice on how to navigate the medical system, find support groups, communicate with loved ones and cope with the stress of trying to conceive again.
Through her own personal experience and professional insights, Parisi offers hope and guidance to women who have suffered a miscarriage and are struggling to move forward.
Related: Best 7 Pregnancy Self Care Products
By Bex Gunn, Laura Buckingham
The Worst Girl Gang Ever is a powerful guide to navigating the difficult journey of recovery after miscarriage and baby loss.
With guidance from experts in mindfulness, grief, therapy, and relationships, The Worst Girl Gang Ever offers practical strategies and exercises for healing and self-care. Drawing on personal experiences, the authors share their own insights into the challenges of baby loss, as well as the wisdom they have gained from working with thousands of women who have gone through similar experiences.
In addition to providing emotional support, the book also includes tips for improving physical health and managing stress. With a focus on fostering resilience and self-compassion, The Worst Girl Gang Ever is an essential guide for anyone seeking to move forward after the loss of a child.
By Dr. Kate White M.D. M.P.H.
In "Your Guide to Miscarriage and Pregnancy Loss," Dr. Kate White M.D. M.P.H. offers a compassionate and informative guide for those who have experienced the loss of a pregnancy.
This book provides a comprehensive understanding of pregnancy loss including the emotional, physical, and practical aspects of coping with this difficult experience. It covers helpful strategies to manage grief and other overwhelming emotions, how to communicate with loved ones, as well as how to work through decision-making processes and prepare for future pregnancies.
Dr. White empowers readers with the knowledge they need to make informed choices about their health.
By Aaron Gouveia, MJ Gouveia
Men and Miscarriage: A Dad's Guide to Grief, Relationships, and Healing After Loss is a heartfelt and informative book written by Aaron and MJ Gouveia, a couple who have experienced the pain of miscarriage.
This powerful book is a comprehensive guide for men who are trying to navigate the complex feelings of grief, loss, and relationships after experiencing a miscarriage.
In this insightful book, the authors share their own personal experience of loss, offering guidance and support to readers who may be going through a similar journey. The book explores the unique challenges that men face during this difficult time, including the pressure to "stay strong" and the struggle to connect emotionally with their partner.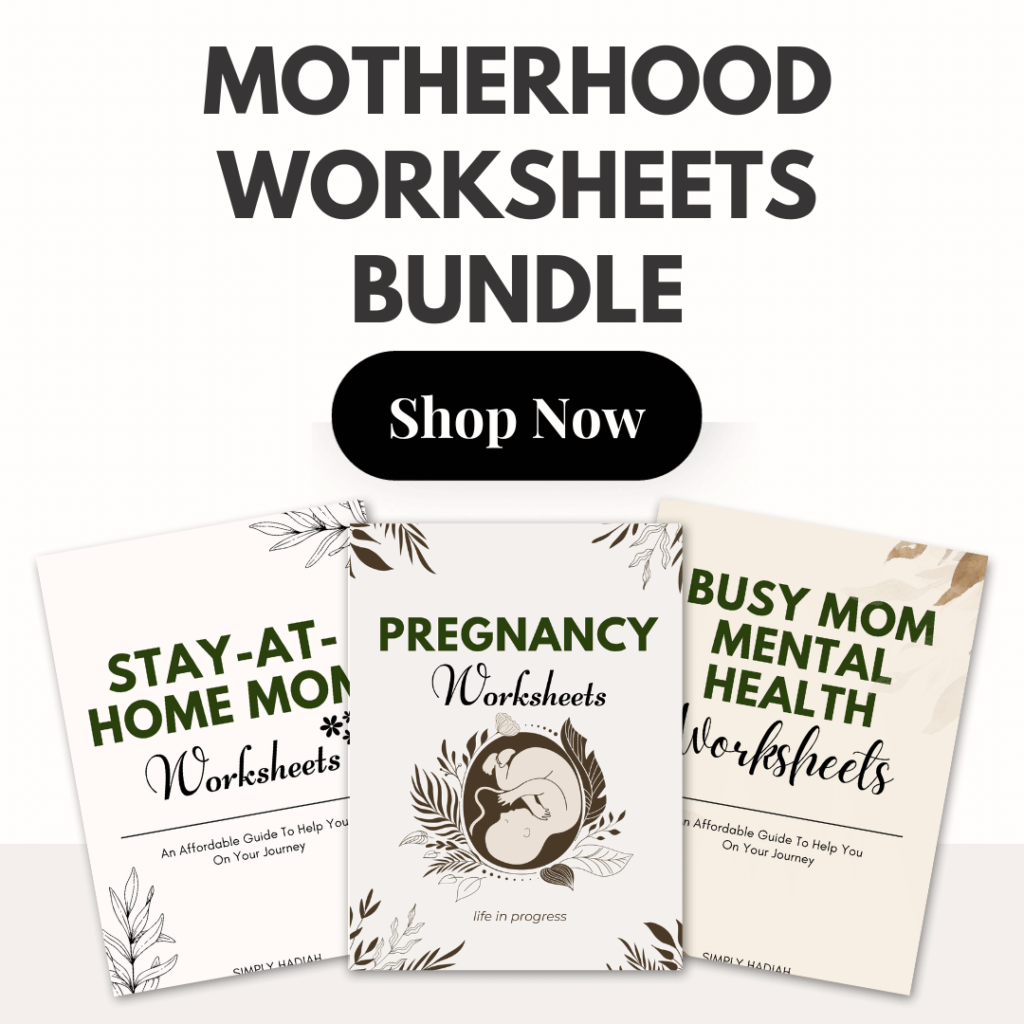 ---
---