This post contains minimalist baby registry list of items.
Disclosure: Some of the links below are affiliate links. This means that, at zero cost to you, I will earn an affiliate commission if you click through the link and finalize a purchase.
What Is Baby Registry?
A baby registry is a list of items that expecting parents create to let friends and family know what they need for their upcoming arrival.
The registry can be created at a store or online and typically includes essential items such as clothing, diapers, feeding supplies, nursery furniture, and other baby gear.
Guests at a baby shower or those who want to give a gift can refer to the registry to ensure that they purchase items that the parents need and want for their new baby.
Related: Minimalist Baby Essentials
How Does Baby Registry Work?
A baby registry is a service provided by many retailers that allows expecting parents or new parents to create a list of items they need or want for their baby.
The parents-to-be can then share this list with family and friends, who can purchase items from the list as gifts.
To create a baby registry, you typically visit a retailer's website or go to a physical store and follow the steps to create an account.
You will then be able to add items to your registry by browsing the retailer's baby products section.
Once you have added items to your registry, you can share it with others via email, social media, or by providing them with a direct link to the registry.
Your friends and family can then choose the items they would like to purchase, and the retailer will keep track of the items purchased and what is still needed.
After the baby is born, you can use the registry to keep track of what has been purchased and what you still need.
Some retailers also offer completion discounts, which provide a discount on any remaining items on the registry that were not purchased by friends or family.
Best Baby Registries
Here are some popular baby registries that you may consider:

1. Amazon Baby Registry: They offer a vast selection of baby items, easy returns and exchanges, and a 10% completion discount.
2. Target Baby Registry: Target offers a wide range of baby items, a group gifting option, and a welcome kit with coupons and samples.
3. Walmart Baby Registry: Walmart's registry offers affordable options and provides a price match guarantee.
4. Babylist Baby Registry: This registry lets you add items from any store, allows cash funds for bigger expenses, and has a helpful checklist feature.
Ultimately, the best baby registry for you will depend on your needs and preferences.
Related: Best 10 Newborn Care Books
Things to Consider Before You Register
You'll only get free things once, so make the most of it by making a list before you register.
1. Consider your space
The size of the room will determine how many and what size of items you can add, as well as the type of crib, dresser, changing table, curtains, and other decorative elements.
If you have a small nursery and want to include a full bedroom set and a glider, you and your partner need to prioritize.
If a rocking chair is a necessity, plan the rest of the room around that to ensure that there is enough space for everything.
2. Register for essentials first
To ensure that you receive everything you need, prioritize and limit the number of items on your registry.
Make sure to register for essential items first and avoid making the list too long.
While clothes are important, you may consider not registering for too many as they are commonly gifted without being on the registry.
3. Think about how you're going to use your stroller
For instance, if you enjoy jogging, search the most suitable running strollers and test them out in-store.
If you live in city, make sure the stroller is durable enough to handle uneven sidewalks, yet compact enough to avoid inconveniencing other pedestrians.
If you frequently drive, choose a stroller that can be folded down to fit comfortably in your car while still leaving room for shopping bags.
Related: Baby Items A-Z (+PDF Download)
Minimalist Baby Registry
When it comes time to making a baby register, you have to have very few items in order to raise a baby.
However, a lot of modern inventions can make raising a baby easier.
Sleeping And Changing Essentials
1. Cradle/bassinet/cosleeper/crib
This is where your baby will sleep.
A cradle is a small, stationary bed that can be rocked gently.
A bassinet is a portable bed that can be placed in the same room as you.
A cosleeper is a type of bassinet that attaches to your bed, allowing you to sleep close to your baby without having to share the same bed.
A crib is a larger and more permanent sleeping space for your baby.
2. Fitted sheets
These are sheets with elasticized corners that fit snugly over your baby's mattress.
3. Crib mattress
This is the mattress that goes inside your baby's crib.
It should be firm and fit snugly inside the crib frame.
4. Swaddling blankets
Swaddling blankets are used to wrap your baby tightly to help them feel secure and calm.
They are typically made of soft, breathable materials such as cotton or muslin.
5. Nursery monitor
This is a device that allows you to keep an eye on your baby when you are not in the same room.
It typically consists of a camera that is placed in the nursery and a handheld monitor that you can carry with you.
6. Changing table or station
This is a designated area where you can change your baby's diaper.
It typically includes a changing pad and storage for diapers, wipes, and other supplies.
7. Changing pad covers
Changing pad covers are removable and washable covers that go over the changing pad.
Related: Baby Travel Essentials (+PDF Download)
Furniture
1. Nursery chair
A nursery chair is a specially designed chair that provides comfort to parents while feeding, holding, or comforting infants.
It is usually upholstered and has a supportive backrest, armrests, and may also come with an ottoman to elevate the feet for added comfort.
Nursery chairs may also have additional features such as swivel or recline functions.
2. Baskets/bins for closet organization
These are storage containers used for organizing and tidying up items in a closet.
They come in various shapes, sizes, and materials such as plastic, fabric, wire mesh, or wicker.
They can be used to store clothes, shoes, accessories, toys, and other household items.
Bins and baskets for closet organization can be stacked, hung, or placed on shelves to maximize storage space and keep the closet neat and tidy.
Related: Baby Camping Gear (PDF Download)
Clothing
1. Onesies
These are one-piece baby garments that snap at the bottom and typically have short sleeves.
They are great for keeping a baby cozy and can be worn as an undershirt or on their own.
2. Socks
Baby feet can get cold easily, so having a few pairs of socks to keep them warm is essential.
Socks also help keep a baby's footsies clean and protected.
3. Newborn hats
Newborns lose body heat quickly through their heads, making hats an important accessory to keep them warm.
They are often made from soft materials like cotton or knit and come in a variety of designs.
4. Footed pajamas
These are one-piece sleepwear items that have enclosed feet to keep a baby's toes cozy.
They come in different materials and styles, from lightweight cotton to thick fleece.
5. Bibs
Babies drool and spit up frequently, so bibs are a must-have for keeping clothes clean and dry.
They come in various shapes and sizes and can be fastened with velcro or snaps.
6. Burp cloths
When a baby eats, they often need to be burped to release any trapped air in their stomachs.
Burp cloths are used to protect your clothes and catch any spit-up during this process.
7. Hangers
Baby clothes can take up a lot of space, but hangers can help you organize and store them neatly.
They come in different sizes and materials, but plastic or wooden ones are common choices.
Related: Best 70 Pregnancy Hacks (+Products Recommendation)
Toiletries
1. Diapers
These are a must-have for any baby.
Make sure to choose the right size for your baby's age and weight.
2. Wipes
Baby wipes are used to clean up messes during diaper changes or any other time your baby needs cleaning.
Look for wipes that are gentle on your baby's skin and free from harsh chemicals.
3. Diaper cream
This is used to prevent and heal diaper rash. It creates a barrier between the baby's skin and the diaper, reducing irritation caused by wetness and friction.
4. Baby powder
This can be used to absorb moisture and keep your baby's skin dry.
However, some powders contain talc which has been linked to health risks, so it is best to choose an all-natural alternative. (source)
5. Baby shampoo
Choose a gentle formula that won't irritate their delicate skin and eyes.
6. Baby lotion
A good moisturizer is important for keeping your baby's skin soft and smooth.
Look for one that is fragrance-free and hypoallergenic.
7. Infant manicure set
This includes baby-sized nail clippers or scissors and a file.
Your baby's nails grow quickly and can scratch their face or other parts of their body, so trimming them regularly is important.
8. All-natural hand sanitizer
This can help you keep germs at bay, but it is important to avoid alcohol-based sanitizers as they can be harmful to babies.
Look for a non-toxic, all-natural option instead.
Related: Best Pregnancy Resources (Information, Apps, Books, Podcasts)
Just In Case
1. Digital thermometer
This is a tool used to measure the body temperature of a baby.
It is typically safer, faster and more accurate than traditional mercury thermometers.
2 Dye-free infant Tylenol
This is an over-the-counter medication used to reduce fever and relieve pain in babies.
The dye-free version is free from artificial coloring agents that may cause allergic reactions.
3. Dye-free gas relief drops
These are also over-the-counter medications that help alleviate gas-related discomfort and colic in babies.
The dye-free formula is gentle on the baby's sensitive digestive system.
4. First-aid kit
This is a collection of items used in emergency situations such as minor cuts, burns, insect bites and other injuries.
A typical first-aid kit for babies may include items such as sterile gauze pads, adhesive bandages, hydrogen peroxide, antiseptic cream/ointment and tweezers.
Related: Best 7 Pregnancy Self Care Products
On-The-Go Essentials
1. Infant Car Seat
A baby car seat is a specialized seat designed to offer safety and protection for infants while traveling in a car.
It's designed to be installed rear-facing, and it comes with features like an adjustable harness, soft padding, and a convenient handle to make transport easy.
2. Stroller
A baby stroller usually has a reclining seat, a canopy to protect the child from the sun, and a storage basket for carrying baby essentials.
Some strollers come with additional features like cup holders, adjustable handles, and shock absorbers for a smooth ride.
3. Backseat Mirror
A backseat mirror is a small mirror that can be attached to the rear headrest of a car's seat.
It allows you to see your baby's face while driving, providing peace of mind by enabling you to check on your little one's comfort, safety, and needs.
4. Car Window Sun Shades
Car window sun shades are pieces of fabric that attach to the windows of the car to block out bright sunlight.
They help keep your baby safe and cool while traveling.
5. Diaper Bag
A diaper bag is a specialized bag designed to carry all the necessary supplies for baby care while on the go.
It typically includes compartments to hold diapers, wipes, bottles, clothes, and other baby-related items.
6. Portable Baby Wipe Container
A portable baby wipe container is a small plastic box that can hold baby wipes.
It is designed to be compact and easily portable so you can take it with you wherever you go.
7. Travel-Size Hand Sanitizer
Travel-size hand sanitizers are small bottles of alcohol-based liquids or gels that can be used to sanitize hands when soap and water aren't available.
It's a convenient way to clean your hands before handling your baby or their stuff, keeping both you and your baby safe from germs and bacteria.
Related: Best +65 Modern Baby Girl Names
Feeding
1. High-quality breast pump
A breast pump is a device used to extract milk from a breastfeeding mother's breasts.
A high-quality breast pump can help mothers express milk efficiently and comfortably, ensuring that their babies get the nutrition they need even when they are away from home.
2. Milk storage bags
Milk storage bags are specialized bags designed to store breast milk.
They are made of food-grade plastic, have a secure seal, and are designed to be freezeable.
Mothers can pump milk directly into these bags and store them in the refrigerator or freezer for later use.
3. Nursing pads
Nursing pads are small, absorbent pads worn inside a bra to prevent leaks.
They are made of soft, comfortable materials like cotton and bamboo and are disposable or reusable.
They help to keep clothes dry and prevent embarrassing leaks.
4. Nursing pillow
A nursing pillow is a pillow designed to provide support during breastfeeding.
It goes around the waist and helps to raise the baby to the right height for optimal positioning at the breast.
This can make breastfeeding more comfortable for both mother and baby.
5. Bottle brush
A bottle brush is a tool used to clean bottles and other feeding equipment.
It has a long handle and a small, bristled head that can reach inside narrow openings.
It is an essential tool for keeping feeding equipment clean and hygienic.
6. Bottle drying rack
A bottle drying rack is a stand designed to hold bottles and other feeding equipment while it dries.
It has a series of pegs or slots to hold each item securely in place, allowing air to circulate around it to promote fast drying.
7. BPA-free bottles
Bottles that are BPA-free are made of materials that do not contain the chemical Bisphenol-A (BPA).
This chemical can leach into food and beverages and has been associated with hormone disruption and other health concerns.
BPA-free bottles are safer for babies and give parents added peace of mind.
Related: How To Find A Doula? 21 Tips To Find The Best Doula For You
Other items
Some things may be luxuries, but they can become necessities if you use them every day.
1. Ergonomic bouncy chair
This is a comfortable and supportive seat for babies to rest or play in.
It is designed to provide proper support for the head and neck, as well as the back and hips.
2. Hands-free baby carrier
A hands-free baby carrier is a convenient way for parents to carry their baby while keeping their hands free.
It can be worn on the front or back, and spreads the weight of the baby evenly across the wearer's body.
3. Wipe warmer
A wipe warmer is an accessory that helps to keep baby wipes warm and comfortable for the baby's sensitive skin.
It typically has a built-in heating element that warms the wipes, and a top lid to keep them moist.
4. Crib mobile
A crib mobile is a device that hangs above a baby's crib and plays music or displays moving objects to entertain and soothe the baby.
It can help provide visual and auditory stimulation, and may help promote sleep and relaxation.
5. Baby bathtub
A baby bathtub is a small tub designed specifically for bathing infants.
It is usually made of plastic, and has a contoured shape that supports the baby's body while keeping them safe and secure during bath time.
Related: Minimalist Hospital Bag Checklist (+Hospital Bag Checklist PDF)
What Not To Put On Baby Registry?
Some items that you should avoid putting on your baby registry include:
1. Crib bumpers – They pose a suffocation risk for infants. (source)
2. Infant sleep positioners – They are not recommended by the American Academy of Pediatrics (AAP) and have been linked to infant deaths.
3. Drop-side cribs – They have been banned due to safety concerns.
4. Baby walkers – They have been shown to delay motor development and cause injuries. (source)
5. Bottles with BPA – Bisphenol A is a chemical that has been linked to health concerns.
6. Too many newborn-sized clothes – Babies grow quickly and may outgrow these outfits before they have a chance to wear them.
It's important to prioritize safety and practicality when creating a baby registry.
Baby Registry Hacks
1. Register for practical items: Instead of going for the cute and fun items, focus on practical items that you and your baby will actually need. Consider registering for things like diapers, wipes, bottles, and breast pumps.
2. Look for discounts and coupons: Many retailers offer discounts and coupons for items on your registry. Some also offer completion discounts after your due date has passed.
3. Add items at different price points: Add items at different price points so that your guests can choose items that fit their budget.
4. Register for experiences: Consider adding experiences like photography sessions or classes to your registry.
5. Use a universal registry: Use a universal registry that allows you to add items from any retailer, not just one specific store.
6. Don't forget about postpartum essentials: Register for items that you or your partner may need postpartum like nursing bras, nipple cream, and postpartum recovery items.
7. Register for multiples: Register for multiple items that you know you will need, such as multiple types of bottles or pacifiers.
8. Ask for contributions towards larger items: If there are larger items that you need, such as a stroller or crib, consider asking for contributions towards these items instead of asking for the full amount.
When to Start a Baby Registry?
It's a good idea to start a baby registry as soon as possible, ideally in the second trimester of pregnancy.
This gives you plenty of time to research and compare different products, and also allows your friends and family members enough notice to purchase items for your baby shower or other gift-giving occasions.
Starting early can also help alleviate some stress because you'll have more time to consider what you really need and want for your baby, rather than making last-minute decisions.
Baby Registry Name Ideas
1. Sweet Beginnings
2. Bundle of Joy
3. Tiny Treasures
4. Little Blessings
5. Joyful Arrival
6. Cherished Additions
7. Perfect Picks
Baby Registry Announcement
Hello everyone!
We are thrilled to announce that we are expecting a new addition to our family very soon.
To help us prepare for this exciting journey, we've created a baby registry with all of the essentials we will need.
If you would like to share in our joy and support us during this special time, please feel free to take a look at our registry. We appreciate any and all contributions, no matter how big or small.
Thank you in advance for your love and support as we embark on this exciting new chapter in our lives.
Baby Registry Welcome Message
Dear Family and Friends,
We are overjoyed to share the news that we are expecting our first bundle of joy!
As we prepare for this new journey, we would like to express our heartfelt appreciation for your love and support.
We have set up a baby registry to help us welcome our little one into the world with all the essentials they will need.
We would be grateful for any contributions toward their arrival and can't wait to share this special time with all of you.
Thank you for being a part of our lives and for helping us give our baby the best start in life.
With love and gratitude,
[Your Name(s)]
Baby Registry Checklist PDF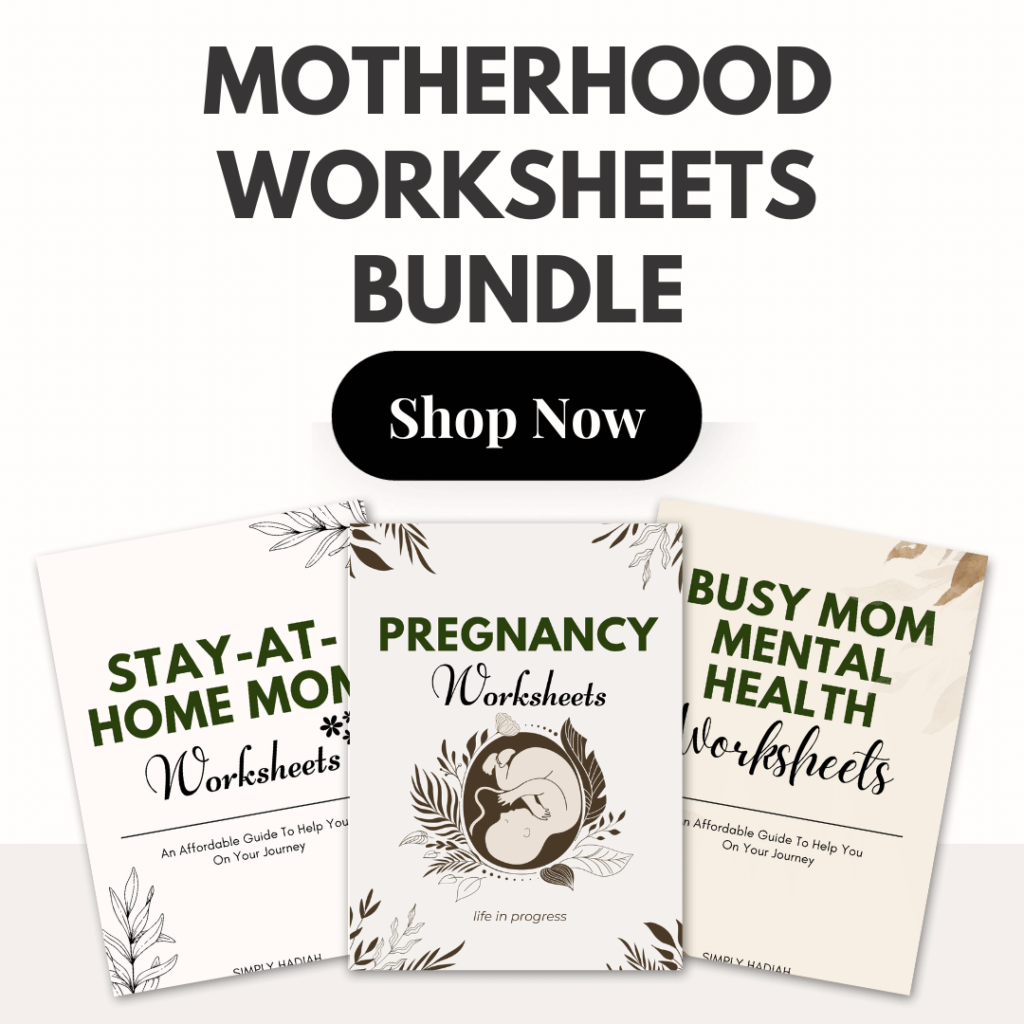 ---
---